Feds Launch Another Attack on Los Angeles Marijuana Dispensaries
In yet another attack on marijuana dispensaries in Los Angeles and across the state, federal authorities have filed property forfeiture lawsuits to three dispensaries and have sent warning letters to nearly 35 property owners and store operators.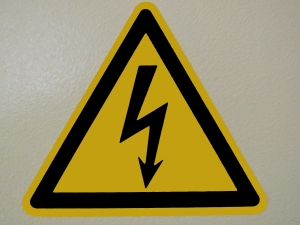 Our Los Angeles marijuana lawyers know this is just the latest in a multi-pronged approach by the federal government to effectively shut down lawful medical marijuana sales.
In the seven-county Central District of California, federal prosecutors and law enforcement have set their sights on some 220 marijuana dispensaries that they have dubbed "marijuana stores."
Many of those have been forced to close. Some are facing eviction while others have been subjected to raids or other harassment.
A spokesman for the U.S. Attorney's Office was quoted as saying that because of the high numbers of these operations, "we could not go after them all at once," so they formed a strategy to target dispensaries based on geographical location. They are marching through each of these districts one-by-one.
What that means for growers and dispensaries is that if you haven't yet been a target, you will be.
In the warning letters that were issued, federal prosecutors told dozens of store owners and operators in Los Angeles that they had two weeks to comply with federal law (i.e., shut down) or face civil and possibly criminal action.
The forfeiture lawsuits were filed just last week in the federal U.S. District Court in Los Angeles. The targets were the property owners of two structures in Santa Fe Springs that house marijuana dispensaries. One of them has two inside.
This is not the first time they've taken this tack. Back in January, the same office filed four forfeiture lawsuits in Costa Mesa against marijuana dispensaries there. They also simultaneously sent about 24 warning letters to other property owners.
The Department of Justice Asset Forfeiture Program was designed to allow the federal government to seize assets that were used to carry out federal crimes or that were purchased with the proceeds of federal crimes.
Of course, as we all know, marijuana sales are illegal under federal law, with no exemption for medicinal use. This is a direct affront to the decision made by California voters in 1996.
Unfortunately, these back-door tactics to circumvent the will of the people show no signs of slowing, despite the recent statement by the state's Attorney General Kamala Harris, who said the federal action has only served to up the uncertainty about how residents and dispensaries can comply with the state law.
Harris was also quoted as saying that federal authorities aren't equipped to be the deciders of which operations were actually in violation of state law.
Federal prosecutors say dispensaries violate not only federal law but state law as well because they are not primary caregivers.
But the truth of the matter is, the vast majority of these dispensaries are operating well within their rights. A consultation with an experienced medical marijuana lawyer in Los Angeles can help ensure your rights are protected.

The CANNABIS LAW GROUP offers experienced and aggressive representation to the medical marijuana industry in Southern California– including growers, dispensaries and collectives, patients and those facing marijuana charges. Call 949-375-4734 for a confidential consultation to discuss your rights.
Additional Resources:
Feds attack California's medical marijuana trade-again, By Dan Whitcomb, Reuters
More Blog Entries:
Fontana Marijuana Lawyers: Another Dispensary Shuttered, May 17, 2012, Los Angeles Marijuana Lawyers Blog