Feds Need to Make Decision on How to Approach Legal Marijuana
The U.S. Department of Justice is at a crossroads right now.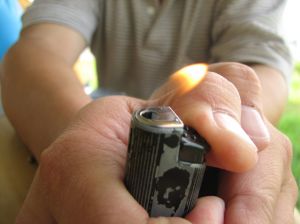 They have been confronted with the fact that the American public has tired of their pointless campaign against marijuana users and those who provide it. Specifically, voters in Washington and Colorado decided to decriminalize it altogether.
Of course, as our Los Angeles marijuana lawyers know, this is in direct opposition to federal law, which supersedes any state measure.
The federal government has previously shown that it is willing to force that power upon the states, as evidenced by the crackdown on medical marijuana dispensaries and collectives across California throughout the last year.
In the cases of Washington and Colorado, the legalization of the drug for recreational purposes is at direct odds with the federal government's classification of marijuana as a Schedule I narcotic. The consider it highly addictive and with no redeeming medical value. Clearly, the definition is outdated.
In fact, President Barack Obama may have won Colorado during the election, but it's worth noting more voters approved the marijuana legalization measure than cast a ballot for him.
And a Gallup poll conducted last year found that more than half of all Americans believe that marijuana should be legalized for adult use. That's up nearly five percent from where we were just a year earlier on the issue – and the highest we've ever been since the agency started tracking the public's attitudes on marijuana back in 1969.
The justice department has not yet answered questions about how it will respond to these measures in Colorado and Washington, except to say they are reviewing their options. The governors of those states say they respect and will uphold the will of the voters, but they're trying to tread carefully so as not to get themselves into a precarious legal situation with the federal government.
Outcome is up in the air. The federal government has a few options. One is to ignore it. That seems highly unlikely.
Another is to file a lawsuit that would seek to stop the state laws before they are formally enacted. Those lawsuits would argue that federal law trumps state law.
And finally, they could clamp down with federal drug enforcement, picking up where state and local agencies will be more lax. This is probable. But the issue long-term is that such an effort would take an enormous amount of time and resources.
What we hope for, of course, is that the federal government, namely the justice department, will use this as an opportunity to test out new ways of dealing with the challenge of regulating marijuana on a wider scale. In fact, numerous members of the U.S. House of Representatives wrote to the U.S. Attorney General, urging him to opt for this path moving forward.
Whether he takes them up on that encouragement remains to be seen. If past record is any indication, we aren't holding our breath.
As Columnist Dan Turner of the Los Angeles Times recently put it: "When is the federal government going to get the message that the states are so desperately trying to send it?"

The Los Angeles CANNABIS LAW Group represents growers, dispensaries, collectives, patients and those facing marijuana charges. Call us at 949-375-4734.
Additional Resources: