Feds Return $250+ to California Pot Delivery Company After CHP Stop
In what is being considered a big win for all California cannabis companies after the federal government declined to proceed with civil forfeiture action initiated by the California Highway Patrol following a traffic stop of two marijuana delivery drivers, and the court ordered the money returned.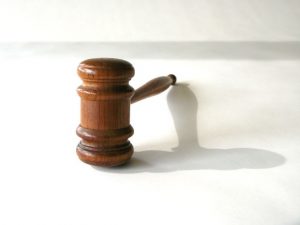 Attorneys for the cannabis businesses say these traffic stops targeting state-legal cannabis companies – and then calling in the feds to seize whatever goods and cash they found – were part of a systematic effort to undercut the burgeoning cannabis industry.
Although these companies are operating under the guidelines set forth by Prop. 64 the Adult Use of Marijuana Act, the cultivation, production, sale and use of marijuana remains illegal under the U.S. Controlled Substances Act. Federal and state justice agencies alike have, in the course of the failed War on Drugs, also availed themselves of a civil procedure known as civil forfeiture, designed to curb organized criminal activity (gangs, drug dealers, etc.).
State law enforcement agencies in California can no longer do this because marijuana is no longer flatly outlawed. So instead, it appears they were forwarding this means to undercut cannabis operations to the federal government.
Troopers Stop Marijuana Delivery Trucks, Call Feds to Seize Funds
According to Marijuana Business Daily, troopers with the state Highway Patrol detained two employees driving a company-owned vehicle on the interstate, bound back to Eureka after delivering medical marijuana products to the marijuana area.
In a lawsuit filed by the cannabis company over the cash seizure, plaintiffs alleged a conspiracy between CHP and the U.S. Department of Homeland Security. They alleged the state-licensed marijuana distribution-only company were stopped earlier by CHP and received a warning for alleged mudflap violations on their vehicle. They had their cell phones taken, their personal travel funds confiscated and were released without charges filed after being detained for 6-7 hours, their hands in cuffs behind their backs.
In another stop, the employees identified themselves and their employer and were handcuffed and taken to the local substation, where DHS was called to assume the investigation. Plaintiffs alleged CHP didn't have enough evidence to arrest the pair, but when DHS arrived, they seized the company's cash from a vehicle inside the safe, and the money was transferred to the federal agency.
DHS, unlike the U.S. Department of Justice, is not bound by the federal Rohrabacher-Blumenauer Amendment, which bars the DOJ from interfering with cannabis companies that are licensed/legal under state law.
Los Angeles cannabis business attorneys know the issue raised the question of whether businesses should avoid transport travel on California's highways.
Court Returns Cannabis Company Funds Seized in Stop
In reaching its conclusion that the funds seized by DHS should be returned, prosecutors cited the law as set forth under U.S. v. McIntosh, in which the U.S. Court of Appeals for the Ninth Circuit backed the Rohrabacher-Blumenauer Amendment, in 10 consolidated cases, dismissing criminal charges against state-legal cannabis companies.
This most recent case is important because it affirms that state-legal marijuana operators across the country can no successfully challenge federal forfeiture filings that involve the seizure of cash and/or products seized by or given to authorities for the federal government.
The Los Angeles CANNABIS LAW Group represents growers, dispensaries, ancillary companies, patients, doctors and those facing marijuana charges. Call us at 949-375-4734.
Additional Resources:
California cannabis distributor threatens legal battle with feds over cash seizure, September 2018, 2019, Marijuana Business Daily