Feds to Return $1.1 Million in Marijuana Fund Seizures
The U.S. Department of Justice has agreed to return more than $1 million in seized marijuana funds to settle a lawsuit filed last year by a California cannabis business lawsuit alleging "highway robbery."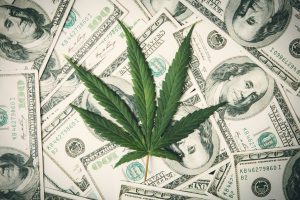 Funds at issue belonged to Empyreal Logistics, an armored car company based in Pennsylvania that was targeted by local and federal task forces in San Bernardino County in November and December. As our Los Angeles marijuana business lawyers understand it, the cars were carrying cannabis business cash in conjunction with legal marijuana operations in California. A task force comprised of the Federal Bureau of Investigation (FBI), the Drug Enforcement Administration (DEA), and the San Bernardino County sheriff's office resulted in confiscation of cash.
While the company was operating legally under state law, the problem is the conflict with existing federal forfeiture laws, which open the door to target even compliant businesses. This is not new. Civil forfeiture law has enabled law enforcement agencies to seize millions from legal business proceeds – with threats to keep it. That's precisely what happened here – and Empyreal Logistics sued.
With the funds' return, the lawsuit against the federal agencies will be dropped – though this fails to set a hard-and-fast precedent for future cases. Unless/until federal marijuana laws change, legitimate marijuana businesses will continue to face the potential threat of civil forfeiture. Without black-and-white legal protections at the federal level, companies remain especially vulnerable to the whims of various administrations.
Further, although the case against the feds has been dropped, claims against the San Bernardino Sheriff's Department remain open. A spokesman for that agency said the federal settlement is under review by its office.
It's worth noting that this particular sheriff's office leads the Inland Regional Narcotics Enforcement Team, which allows local agencies to partner with federal agencies in civil forfeiture cases – and collect up to 80 percent of the proceeds from those civil forfeiture cases in their jurisdiction. That means the sheriff's office would have been entitled to as much as $800,000 from these two busts. The motivation not to immediately acquiesce seems fairly clear – despite the fact that both medicinal and recreational marijuana are legal in California.
At the federal level, marijuana remains classified as a Schedule I drug – alongside heroin and cocaine. The classification is supposed to be reserved for drugs that are both highly addictive and harmful with no medicinal value. Marijuana clearly doesn't fit, but federal lawmakers have yet to agree on a plan to reschedule.
Beyond the California seizures, there is another pending case involving the same company in Kansas, where a driver was stopped while en route to Colorado, transporting cash from a medical marijuana dispensary in Missouri.
As Los Angeles marijuana business lawyers, we recognize delivery companies are especially vulnerable to law enforcement action. It is imperative for any company transporting cannabis, CBD, hemp, or related cash and products to be working closely with a legal advisor, ensuring every step is legally compliant, substantially narrowing the window of opportunity for adverse legal action that could be financially detrimental to your operations.
The Los Angeles CANNABIS LAW Group represents growers, dispensaries, ancillary companies, patients, doctors and those facing marijuana charges. Call us at 714-937-2050.
Additional Resources:
The Feds Will Return More Than $1 Million in Marijuana Money That California Cops Stole From Armored Cars, April 14, 2022, By Jason Sullum, Reason.com