Felony Marijuana Crimes in Washington State Targeted by Advocates
Both Washington state and Colorado have gained a considerable amount of attention for the fact that voters in each state have approved measures aimed to legalize recreational use and sale of the drug.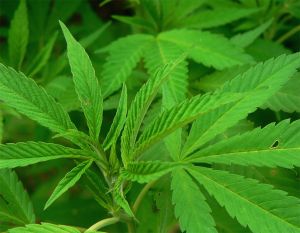 But that doesn't mean the war on weed in these states is over.
As each state pioneers through the process, our Washington marijuana lawyers understand some advocates are lobbying for legislative action that would de-felonize possession of the drug, so long as it is not intended for distribution.

SensibleWashington.org, a group dedicated to the repeal of cannabis prohibition while leaving in place penalties for impaired drivers and consumption by minors, is working with the ACLU of Washington to draft a bill relative to that goal.
In Washington, possession of marijuana under 1 ounce for personal use is not a crime. There is no fine and no incarceration option. Someone who is caught consuming the drug in public stands to receive a $100 fine. Anyone who has between 1 ounce and 40 grams faces a misdemeanor, punishable by up to three months in jail and a $1,000 fine.
However, possession of any more than 40 grams of the drug in the state is an automatic felony, punishable by up to 5 years in prison and a $10,000 fine. Anyone found guilty of sale to a minor less than three years his or her junior faces a felony punishable by up to 10 years in prison.
It's these kinds of harsh sentences that the advocates are trying to attack, though they maintain that the laws regarding minors should remain in place.
A number of state legislators have expressed interest in supporting such a measure, with State Rep. Joe Fitzgibbon (D-Burien) signing on as a co-sponsor. The advocates are still shopping around for a primary sponsor.
SensibleWashington was also behind an earlier legislative measure, House Bill 1661, that would have allowed adults convicted of misdemeanor marijuana offenses in the state, prior to the decriminalization of the drug, to apply to the sentencing court for a vacation of their charges. The measure passed the rules committee for a second reading, but never ended up making it to the House floor. Fitzgibbon had been a primary sponsor on that measure, and said that he intended to bring it back again during the next session.
"It started a good conversation," he was quoted as saying.
Still, even if state officials manage to pass such a measure, we don't suspect the criminal cases will cease anytime soon because the drug remains illegal in any amount and for any purpose at the federal level.
Just recently, federal agents raided a number of medical marijuana dispensaries throughout the state. Administrators at one of the dispensaries in Olympia reported that seven government vehicles descended on the property, where agents forced their way in with guns drawn. Once inside, the agents seized about $2,500 worth of the drug, intended for cancer patients. One of the agents reportedly told the dispensary owner as he left, "Things are going to be hell for you."
While it's true that for now, both state and federal officials may have the ability to make like difficult for patients and dispensaries, our Washington marijuana lawyers want you to know you aren't without options. Contact us today to learn more about how we can help.
The Los Angeles CANNABIS LAW Group represents growers, dispensaries, collectives, patients and those facing marijuana charges. Call us at 949-375-4734.
Additional Resources:
PRESS RELEASE: Effort to Defelonize Drug Possession Launches in Washington, Aug. 13, 2013, Press Release, SensibleWashington.org
More Blog Entries:
Arizona Medical Marijuana Dispensaries Given Extension on Opening, Aug. 13, 2013, Washington Marijuana Lawyer Blog