Fight Continues: Medical Marijuana in California against Federal Government
As the federal crackdown against medical marijuana in Los Angeles and elsewhere continues, many within the billion-dollar industry await a hopeful sign. Marijuana was approved by voters in California back in 1996 under Proposition 215 and the federal government has no right to come in and push around the state-authorized industry.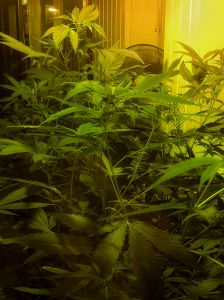 California's not the only state that has legalized the drug. The District of Columbia and 15 other states are also in legal limbo as their drug laws meet with federal contradictions. The new crackdown is going against what was said in 2009 by the Justice Department, "Those providing medicinal marijuana to deserving patients use will not be punished as long as they do so in accordance with state law," according to The New York Times.
Our Orange County medical marijuana attorneys understand that federal prosecutors have been recently on the hunt for growers and dispensaries throughout the state. The Internal Revenue Service is stepping in too, threatening tax charges against California's biggest dispensaries. Feds are stopping at nothing, threatening all associated parties, in an attempt to shut the industry down completely — a legal industry in the state.
Kamala D. Harris, the attorney general of California describes the state's regulation attempts on the industry as "vague and chaotic." That's not positive reinforcement for the industry though. She is currently working alongside legislators to create a way for more consistent and strict control.
The recent federal crackdown on the industry could potentially leave nearly 1,000,000 patients with doctor prescriptions for the medicinal treatment without any help or treatment and suffering from their conditions.
Collectives of all sizes have the potential to contribute hundreds of millions of dollars to the state via tax revenue. These companies have also become members of better business bureaus and local chambers of commerce. Some have even come as far as purchasing "adopt-a-highway" signs. And now, of all times, the feds are trying to force the industry out.
Thomas D. Allman, the Mendocino County sheriff has handed out nearly 100 plant tags and permits to collectives across his county. Although these companies are following local law, they're worried the feds will break in and shut them down.
What confuses most is why feds aren't going after street dealers or criminals who distribute dangers amounts and version of the drug. Many wonder why the crackdown is targeting legitimate, law-abiding companies. Many advocates of medical marijuana accuse President Obama of going back on his promise to allow companies to operate within state law.
Feds say there's not been a change in their guidelines, but in the proliferation of commercial companies working as profit-seeking dispensaries. Others say that it has become too easy to obtain a medical marijuana card and the industry is not long legitimate.
Regardless of why the federal government is targeting California's medical marijuana industry, the truth remains that the practice is legal in the state and has been since 1996.
State Senator Mark Leno, a Democrat from San Francisco, says that there's no need for what he calls the federal authorities' "heavy-handed interventions." California is a state that is capable of running its own industry and should be left to do so.

The CANNABIS LAW GROUP offers aggressive and experienced representation to the medical marijuana industry in Southern California. Call 949-375-4734 for a confidential consultation to discuss your rights.
Additional Resources:
Medical Marijuana Industry Is Unnerved by U.S. Crackdown, by Erik Eckholm, The New York Times
More Blog Entries:
El Camino Wellness Center Files Lawsuit against Feds, Fighting for Medical Marijuana in California, Marijuana Lawyer Blog, November 14, 2011
Lawmakers Write Letter to President Obama about Enforcement Of Medical Marijuana in Los Angeles, Nation, Marijuana Lawyer Blog, November 12, 2011