Garden Grove Marijuana Lawyers Applaud Pro-Pot Protestors
Our Garden Grove marijuana lawyers had recently reported on the police request made in the last several weeks, appealing to federal authorities to help with crackdowns on Garden Grove marijuana dispensaries.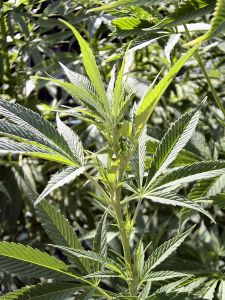 This was disappointing, to say the least.
However, our medical marijuana defense lawyers were encouraged to see that patients, dispensaries and advocates had banded together to stage a protest in front of City Hall. Several also scheduled time slots to speak to council members regarding law enforcement's request.
Carrying signs attesting, "I am not a criminal," and purporting that marijuana is the "safest drug ever," the protestors bravely stated their case before council.
As one supporter pointed out to council members, having marijuana collectives in Garden Grove does more than simply ensure that this vital service is provided to sick patients. It reduces the chances that the city might be overrun by drug cartels, which won't discriminate when it comes to whether a person has a prescription or whether or not they are of a legal age to purchase.
At the previous city council meeting, members heard from a myriad of residents who complained that Garden Grove was being overrun by dispensaries. Council members then turned to the police chief, who responded that members of his department would be in touch with federal authorities for help in dealing with the matter.
So in fact, the issue of Garden Grove marijuana dispensaries wasn't even one that council members had intended to debate. However, when word spread about the discussion, medical marijuana supporters showed up in droves, allowing council members to see an entirely different point of view on the issue.
What is interesting to note is what actually WAS on the agenda: a property tax hike in order to help the city pay for its ambulance and paramedic services.
The reason this is interesting is because Garden Grove, like many California municipalities, is clearly struggling financially. However, it has not turning to the solution that is right in front of it: the marijuana dispensaries. These are organizations for which a revenue tax could create a substantial income source for city governments.
What's more, dispensaries have the latent effect of driving down crime and providing for chronic and terminally ill patients.
Instead, the city is taking dollars from already-burdened California homeowners to scrounge together $1 million to make sure an ambulance will still respond if someone is suffering from a medical emergency.
In fact, a recent story in the Sacramento Bee addressed this very issue. The City of San Jose is actually reaping significant rewards for allowing marijuana dispensaries there to operate without issue. The city's finance department reported that a 7 percent tax had raked in about $290,000 to the city – within the very first month. Over the course of the next year, that's projected to mean about $3.5 million.
Now, that's not to say that gouging these operations is Ok. Rather, let these dispensaries be part of the solution.

The CANNABIS LAW GROUP offers experienced and aggressive representation to the medical marijuana industry in Southern California– including growers, dispensaries and collectives, patients and those facing marijuana charges. Call 949-375-4734 for a confidential consultation to discuss your rights.
Additional Resources:
Pot supporters to protest today in Garden Grove, By ROXANA KOPETMAN / THE ORANGE COUNTY REGISTER
More Blog Entries:
Garden Grove Marijuana Lawyers Dismayed by Police Announcement, May 4, 2012, Los Angeles Marijuana Lawyers Blog