Garden Grove Stops Orange County Medical Marijuana Dispensary Registration
Another city in Orange County is sticking it to medical marijuana dispensaries, The Orange County Register reports.
It's been like watching dominoes for our Orange County medical marijuana lawyers, who have seen city after city and county after county bow down to federal authorities and terrified city attorneys, who are trying to put an end to this legitimate industry.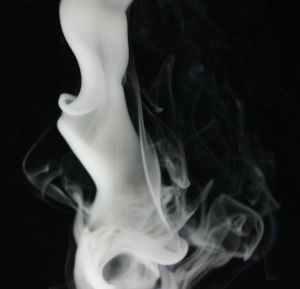 Many local governments throughout California have done their best to disrupt the medical marijuana industry by shutting down medical marijuana dispensaries in Orange County and throughout the state. Some have cited federal pressure, which has been rampant throughout the year and others have pointed to court rulings.
Either way, patients who are desperate for medical marijuana in order to heal the pain of severe illnesses and small businesses that are simply trying to follow the law and run a business successfully are feeling the pinch.
Garden Grove is the latest city to fall victim to independent thinking, when city council members recently voted to suspend the registration of medical marijuana dispensaries, saying they aren't a "marijuana-friendly city." The city has banned medical marijuana dispensaries since 2008, but officials estimate that about 30 have opened up inside the city limits, despite the ban.
As a result, city council members voted last year to approve a registration process to better monitor medical marijuana dispensaries. The city received 60 applicants. But then the city abruptly decided to end that program, leaving those applicants up in the air.
The newspaper reports that the decision was made based on two recent legal developments — the California Supreme Court has decided to hear four medical marijuana cases after appellate courts made key rulings on the regulation of medical marijuana — as well as federal pressure from prosecutors who aim to criminally prosecute people under federal drug laws despite following California law.
According to the news article, city officials say they want to "partner" with federal agents to reach a "lawful and fair solution" to medical marijuana in the city. This sounds like language that means the city is ready to do whatever the feds tell them. That doesn't necessarily bode well for those who are trying to provide legal medical marijuana in the city.
But Garden Grove isn't alone in reviewing its city ordinances and local laws. A case out of Long Beach, where an appeals court ruled their lottery system for allowing or rejecting medical marijuana dispensaries was unlawful, is spurring many communities to change their rules or ban the practice altogether until there's some clarity on the matter.
The California Supreme Court recently decided it would take up the issue of medical marijuana, looking at four separate case, including the Long Beach case, in deciding how best to regulate medical marijuana dispensaries within cities while not violating federal drug laws.
Our medical marijuana lawyers just hope that actions by these city leaders, as well as other leaders who are shutting down or not allowing new dispensaries will go by once court rulings clarify the situation in California. We believe that the will of the people is clear and that medical marijuana is here to stay in Orange County.

The CANNABIS LAW GROUP offers experienced and aggressive representation to the medical marijuana industry in Los Angeles, throughout Orange County and elsewhere throughout Southern California. Call 949-375-4734 for a confidential consultation to discuss your rights.
More Blog Entries:
From California to Colorado, Feds Move in and Try to Disrupt Medical Marijuana Industry: January 18, 2012
Los Angeles Proposes "Gentle Ban" on Medical Marijuana Dispensaries: January 16, 2012
Additional Resources:
Garden Grove halts pot dispensary registration, Roxana Kopetman, The Orange County Register