"Good to Know" Marijuana Educational Campaign Launched in Colorado
With legalization trends taking hold in Colorado, Washington, Oregon and Alaska, marijuana use has increased rapidly. According to some opponents of marijuana reform, legalization has led to an increase in the number of teens who have been treated for accidental pot consumption. To combat the potential risks of marijuana use and overdose, Colorado is launching its "Good to Know" campaign to inform residents and tourists about safe marijuana usage. The campaign has a $5.7 million budget and has already started to appear in newspapers, magazines, and on the air.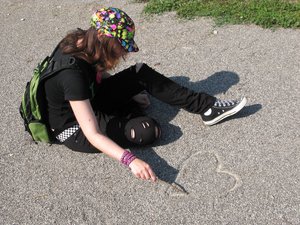 According to the director of the Department of Public Health and Environment in Colorado, the priority of the campaign is to educate citizens and tourists on the responsible use of marijuana. Critics say that both Washington and Colorado failed to provide education about use and consumption of the drug since legalization. The campaign is a collaborative effort in Colorado to inform residents and tourists about the regulations as well as potential risks of consumption. The campaign targets teens, tourists, minorities, even fringe demographics, including breastfeeding women, who may not be aware of the potential risks of THC.

The campaign is being funded by consumers who have purchased marijuana at state-authorized dispensaries. Public health officials have been collaborating with marijuana retailers and other individuals and entities in the marijuana business to devise a clear message for the campaign.
Colorado previously launched the, "Don't Be a Lab Rat," campaign to prevent children from using marijuana post-legalization. According to reports, the campaign featured live cages and educational materials that warned youth of the potential for stunted brain development with marijuana use. The campaign was criticized by marijuana reform advocates, who said that the large cages resembled jail cells. Representatives in support of the "Good to Know" campaign say the new initiative is positive, "bright and helpful," for children, teens and others.
The "Good to Know" campaign plans to utilize radio broadcasts, newspapers, magazines other publications, as well as the Internet, to deliver its message. The tone is supposed to be casual, intending to reach a wide audience without alienating users or potential users. Colorado and Washington were the first states to legalize marijuana, followed by Alaska and Oregon. The campaign focuses on raising awareness about marijuana laws and the potential risks of heavy usage. According to one survey, only 27 percent of Colorado residents know that it is illegal to smoke in public. Only 21 percent are aware that you must be 21 to purchase marijuana.
Marijuana laws, policies, and regulations are currently in a state of limbo. Whether you are in Colorado, Washington or California, it is important to know your rights and responsibilities.
Our Orange County medical marijuana attorneys are abreast of state and federal developments in marijuana law. In addition to keeping our clients informed and in compliance, we are also experienced in criminal defense to challenge or defeat state and federal charges. We are dedicated to representing individual, dispensary owners, medical card holders, and others involved in marijuana cultivation, distribution and use throughout California.
The Los Angeles CANNABIS LAW Group represents growers, dispensaries, collectives, patients and those facing marijuana charges. Call us at 949-375-4734.
More Blog Entries:
Getting Started in the Medical Marijuana Industry, May 15, 2014, Los Angeles Marijuana Lawyer Blog
United States Marijuana Laws Influencing Other Countries, February 14, 2014, Los Angeles Marijuana Lawyer Blog