Government Reaps Tax Revenue From California Medical Marijuana Businesses
Los Angeles voters last year approved a variety of new restrictions that were designed to reduce the number of medical marijuana shops. The city, in response, took action to start closing shops selling medical marijuana. However, as some branches of the government began trying to curb business owner's rights to sell medical marijuana, one arm of the government kept right on registering new business: the Office of Finance.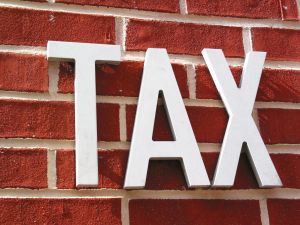 The dichotomy shows that while lawmakers and government officials may act against the interests of medical marijuana growers and purveyors in many different ways, they are happy to accept the money that medical marijuana can bring in. With medical marijuana having both health benefits and financial benefits to struggling towns and economies, it seems clear that it would be beneficial for everyone if government officials simply stopped impeding progress.

Los Angeles medical marijuana attorneys know that many successful individuals in the medical marijuana trade can become targets of adverse government action even as lawmakers remain happy to take their money in taxes. If you face criminal charges or prosecution, call an attorney for help protecting your rights.
Los Angeles Office of Finance Registering Marijuana Shops
According to the LA Times, more than 450 medical marijuana shops have already filed renewals to pay business taxes with the Office of Finance. This is more than three times the number of stores that are estimated to be allowed to remain open under Proposition D. An even larger number of shops– a total of 972– remain actively registered with the Office of Finance.
The discrepancy has concerned some local lawmakers, who are trying to get the city to determine how to limit or halt new business tax registration certificates for medical marijuana stores that are not able to meet the requirements of Proposition D.
However, officials from the Office of City and Finance say that because of city restrictions they are not able to assess whether a business is legal before they give out the registration certificate. Since Los Angeles was able to collect around $2.1 million from medical marijuana tax renewals this year alone, it is likely that the Office of Finance is probably not really interested in changing the rules to make it tougher to collect this massive influx of cash.
Councilman Paul Krekorian has urged city finance officials to share the list of registered medical marijuana shops with city agencies, including police departments. The councilman apparently finds it a joking matter that tax-paying businesses who want nothing more than to sell their product to paying customers are operating "illegally" while avoiding the charge of tax evasion, calling the situation the "opposite of the Al Capone situation."
With city officials estimating that fewer than 140 marijuana shops are going to be eligible to continue legally operating under Proposition D, the reality is that what is going on in Los Angeles is no joking matter.
The Los Angeles CANNABIS LAW Group represents growers, dispensaries, collectives, patients and those facing marijuana charges. Call us at 949-375-4734.
More Blog Entries Study Shows Marijuana Reduces Crime, May 13, 2014, Los Angeles Marijuana Lawyer Blog