Government Wants to Buy 12 Acres of Marijuana for Research
While the federal government has not yet legalized the use of marijuana for research, a branch of the National Institutes of Health has posted an ad, seeking out 12 acres of marijuana for testing and research on drug use and addiction. To complete the research, the agency is soliciting proposals from those who process, analyze, store, and distribute cannabis. According to a Times Report and the federal website, the agency is looking for bids from growers who have a secure facility with video surveillance. Successful bids should also be capable of growing and processing 12 acres of marijuana and building a 1,000 square foot greenhouse for test planting. Based on information provided in the site, the agency is looking to test the plants and have the premises secured by the Drug Enforcement Administration and the Food and Drug Administration.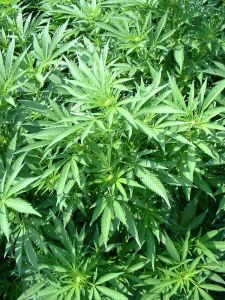 The government agency is looking to test specific strains of plants that may be related to drug addiction and abuse. Our Orange County marijuana attorneys are dedicated to protecting the rights of medical card holders, dispensary owners, and other individuals and entities involved in the marijuana business. We are committed to raising awareness about developments in local, state and national marijuana law. Our attorneys are also committed to keeping marijuana business owners abreast and in compliance with the law.

The NIH branch is seeking out growers who specifically have the ability to develop plants with varying and alternative strains of tetrahydrocannabinol (THC). This is the main psychoactive ingredient in most strains of pot. The government is also seeking to alter strains cannabidiol (CBD), another component in pot that is known for its medicinal property. The successful bidder of this government contract will be awarded a year-long contract as well as additional options in the future. According to the report, the successful grower and vendor will also have to register with the Drug Enforcement Agency (DEA) to perform research, manufacture the drugs, and participate in distribution.
A spokesperson for the agency reported that the new bidding competition is necessary since a former marijuana growing contract is slated to expire next year. Though federal law still criminalizes the use and distribution of marijuana, there are 18 states that have decriminalized the drug. There are also 23 states with laws that give licensed users access to medical marijuana. Only two states have legalized the drug for recreational use; however other states will put legalization to vote this year. The Justice Department issued a statement earlier this year, stating that it would not prosecute in states where marijuana is made legal, so long as dispensaries are in compliance with certain guidelines.
Whether you are a marijuana grower, dispensary owner, or you use medical marijuana for its health benefits, it is important to know the law and your rights. Despite marijuana being legal for medical purposes in California, growers and distributors must remain in compliance with local and state regulations. In addition to state criminal investigations and penalties, the federal government can still prosecute individuals for any marijuana crime. If you are under investigation or facing a drug crime charge, it is important to consult with an experienced advocate who can successfully protect your rights and interests.
The Los Angeles CANNABIS LAW Group represents growers, dispensaries, collectives, patients and those facing marijuana charges. Call us at 949-375-4734.
More Blog Entries:
Getting Started in the Medical Marijuana Industry, May 15, 2014, Los Angeles Marijuana Lawyer Blog
United States Marijuana Laws Influencing Other Countries, February 14, 2014, Los Angeles Marijuana Lawyer Blog