"Green Friday" and Marijuana Holiday Shopping
With the holidays around the corner, retailers, large and small alike are preparing for ways to boost sales among American consumers–and the pot industry is no exception. According to reports, pot sellers in Colorado are taking advantage of the first holiday season to sell recreational marijuana during the busiest shopping months of the year. Marijuana products include joints, candies and chocolates, as well as lip-balms or other hemp-based products. Companies are seeking to get the same "Black Friday" sales bump as other department stores and retailers. They have even dubbed the traditional shopping day, "Green Friday."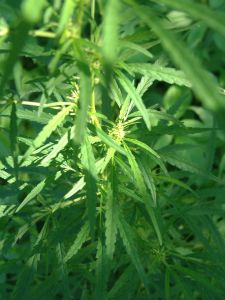 Sellers throughout the state have raised their expectations, hoping that locals and tourists will purchase marijuana as gifts for their friends, family, and loved ones. This is the first Christmas season that purchasing recreational use marijuana has been possible in the state. Like other retailers nationwide, at least one Colorado marijuana shop is expecting an 8:00 a.m. line on "Green Friday" as enthusiasts seek to get their hands on some of the holiday shopping specials. According to the owner of the shop, early-birds will be able to get an ounce of weed for $50, an amount that usually sells for five times as much. The shop is also selling dollar-joints and half-off vape-pens.

According to reports, marijuana sellers in Colorado are also dealing with new regulations and marketing restrictions that could impact what they sell and how they sell it. Per usual, many retailers are concerned about the potential for federal intervention and criminal charges. The state of Colorado has limited outdoor advertising and other forms of mass marketing for marijuana. Where other retailers are able to advertise for "holiday specials" and "Black Friday" deals to entice shoppers, pot sellers have been largely hesitant to do any holiday marketing. While some can spend time and energy inducing clients to buy, others will remain concerned about new regulations, compliance, and the potential for federal intervention.
California's restrictions on recreational use may not make "Green Friday" an attractive initiative, yet retailers will also have to remain aware of changes in legal regulations at the local, state, and federal levels. Our Orange County medical marijuana attorneys are experienced in helping dispensary owners protect their rights in the changing legal landscape. In addition to helping pot shop owners ensure compliance, we also represent individuals who have been arrested and charged with marijuana crimes. Remember that even in Colorado where recreational use is legal, federal law enforcement officers can still charge you with a crime.
Colorado's new legalization has changed the marijuana market nationwide. The state approval for recreational use went into effect in January giving anyone in the state the ability to purchase and use marijuana without a doctor's approval. After July 2014, the state permitted all residents over the age of 21 the ability to apply for a permit. The "Green Friday" initiative is another example of the potential profits available in a marijuana free market. The legalized pot industry is projected to be worth $2.3 billion in 2014 and more than $10 billion by 2018.
The Los Angeles CANNABIS LAW Group represents growers, dispensaries, collectives, patients and those facing marijuana charges. Call us at 949-375-4734.
More Blog Entries:
D.C. Decriminalizes Marijuana, Federal Land Raises Legal Complications, July 16, 2014 Los Angeles Marijuana Lawyer Blog
United States Marijuana Laws Influencing Other Countries, February 14, 2014, Los Angeles Marijuana Lawyer Blog