Illegal Smuggling Going to Increase With Crackdowns
Suspected Mexican cartel members were arrested in Utah recently, allegedly with more than 4,000 pot plants and a plan to bring them to California.
That's right: Weed from Utah coming to California.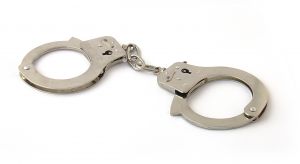 This is something Los Angeles marijuana lawyers expect will be happening with continuing frequency in the coming months, as both federal and local authorities propel the pot industry further underground – eliminating those growers and dispensaries that want stability, regulation and safety and paving the way for shadier operations.
According to the Cedar City Spectrum & Daily News in Utah, sheriff's deputies in Iron County raided a farm in this isolated area. Officials had been monitoring the location for months in hopes of halting a cartel enterprise. When they finally moved in, they ended up arresting three people – all with California addresses. In addition to the thousands of plants they found, investigators also reportedly discovered about 200 pounds of packaged marijuana in a vehicle nearby.
All three have been charged with possession of marijuana with intent to distribute, a third-degree felony in Utah. The three were being held on bonds of $25,000 each, and one also had a hold from Immigrants and Custom Enforcement.
Officials say they are seeking more suspects, as fresh footprints were found at the site.
Sheriff's deputies said they believe the trio had come from Mexico to grow the marijuana in Utah and then drive it to California. Utah officials said there is no evidence that the marijuana was intended for local use there.
Two of the suspects are reportedly from Compton and a third is from Mira Loma.
But the problem isn't this one operation. It's that we've already begun to see a trend of an increasing amount of illegal weed being shipped or trucked here from outside illegal sources seeking opportunity to make another kind of green.
Already in California, we have a large number of legitimate dispensaries that have been forced to virtually operate underground by providing "delivery-only" services. This increases the potential for robbery and other crimes, and it also limits the regulation that government agencies can have on these products. Still, many dispensaries fearing legal retribution feel they have no other choice and that keeping a storefront location is simply too risky.
The crackdown has been going on since October, and in that time frame, hundreds of dispensaries throughout the state have been shuttered, despite promises by federal authorities to only go after those locations that were actively violating state law. Initially, some of the better-operated facilities thought they'd be safe. They were wrong.
Most recently, of course, was the Los Angeles City ban on pot shops, which could mean the closing of more than 800 shops.
What initiatives don't do is reduce the amount of marijuana available for sale and consumption. Instead, it simply ensures that those selling it won't have to pay taxes or register their business or follow any industry standard guidelines.
Still we recognize that state officials aren't likely to budge from their stance anytime soon. Instead, we will have to see how this plays out in the hands of advocates seeking to overturn the L.A. ban with a referendum, as well as the various court cases that are still pending throughout the state.

The Los Angeles CANNABIS LAW Group represents growers, dispensaries, collectives, patients and those facing marijuana charges. Call us at 949-375-4734.
Additional Resources:
'Operation Takedown' results in 4,100 marijuana plants, By Josh Huntsman, The Spectrum
More Blog Entries:
Retired LAPD Deputy Chief Supports L.A. Marijuana Legalization, June 30, 2012, Los Angeles Marijuana Lawyer Blog