Influx of Indoor Marijuana Grows Increases California's Power Needs
Since recreational marijuana was legalized in California as of November 9, 2016, residents and government regulators have experienced many unintended consequences of the regulatory sea change. Perhaps one of the most bizarre outcomes is changing an increased power needs for those areas of California which house indoor grow houses.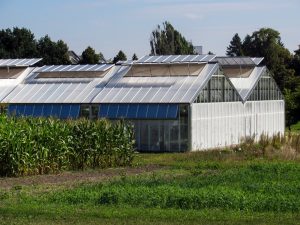 This is not unlike the British phenomenon of "TV pickup". There, utility administrators must respond to predictable surges in electricity use. Geek.com reports that these surges are a well-documented correlate of the widespread use of electric tea kettles immediately after popular TV programs end. The British National Grid allots an electricity reserve to manage these surges, and can even access reserves in France when needed. If there is a lesson to be learnt from British utility services, it is that careful planning around reliable data can be used to prevent interruptions in service and other problems as a result of increased electricity demand.  
California Utility Companies Prepare for – and Respond to – Energy Demands of Growing Operations
According to CBS Sacramento,  the Sacramento Municipal Utility District is working with growers who have submitted applications for indoor cultivation to identify and meet their power needs. These cultivation businesses are restricted to commercial and industrial zones per Sacramento city ordinance. The Utility District has the ability to meet the needs of  current applicants, but will continue to examine its infrastructure to ensure it can handle the increasing needs of new applicants. This may involve ungrading or expanding transformers for the affected areas.  
Interestingly, the ability to meet the needs of marijuana growers has proved to be a disappointment for some utility companies looking to profit from the increased energy demands of indoor growing. The Denver Post reports that the city of Tacoma, Washington prepared for a surge of energy demand that turned out to be much smaller than expected. This was after Pugent Sound Energy of Bellevue, Washington supplied over seventy marijuana growers with energy-efficient LED bulbs for their growing operation. This and similar technologies have allowed growing operations to mitigate their energy demands – demands which can be as much as five times higher than those of the average industrial user. And despite the fact that it prohibits the growth of marijuana  indoors, Colorado experienced a one to two percent increase in statewide energy demands after legalized recreational marijuana.
It is still too early to know exactly how California's energy demands will respond to the legalization of marijuana. Business licenses for the sale of marijuana will not be issued until January 1, 2018, and it will be sometime after that before a reliable body of sufficient research can be used to identify energy consumption trends. Moreover, while California will allow indoor marijuana grows, its growers are likely to use the natural light which is less available to growers in Washington and Colorado. This, too, will impact the overall energy consumption of the California cannabis industry.
Regulation of the cannabis industry in California is going through an unprecedented level of change. Everything from business licenses to availability of resources can pose problems for cannabis business owners who are unprepared to meet these challenges. An experienced marijuana lawyer will help devise strategies to ensure continued business operation throughout the dynamic regulatory climate.
The Los Angeles Cannabis Law Group represents growers, dispensaries, collectives, patients and those facing marijuana charges. Call us at 949-375-4734.
Additional Resources:
Indoor Marijuana Grows May Increase Power Needs in California, July 12, 2017 by Drew Bollea, CBS Sacramento
More Blog Entries:
Marijuana Energy Consumption Increasingly Becoming an Issue, November 20, 2015, by Cannabis Law Group