L.A. Marijuana Business Lawyer Can Help With Equity Grant Application
Minority L.A. marijuana business entrepreneurs have a chance to receive a big boost through $30 million worth of grant funding. The California Bureau of Cannabis Control and the Governor's Business Office of Economic Development has announced they will be assisting bud businesses owned by those in communities that were unevenly impacted by the failed War on Drugs. More than $6 million of that is going directly to cannabis companies in L.A.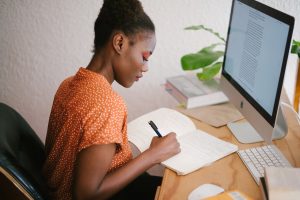 The money will be earmarked to:
Extend technical assistance.
Waive or reduce licensing fees.
Help with recruitment.
Training and retention of a workforce that's not only qualified but diverse.
Measures of business resilience, like emergency preparedness plans.
At least $23 million will be set aside for no- or low-interest loans to cannabis businesses or applicants from places disproportionately impacted by disparate marijuana prohibition enforcement. The goal is to right the wrongs of past discrimination and also promote diversity.
Among the designated areas where pot shop owners can apply to receive equity business development grants include:
Oakland – $5.6 million
Los Angeles – $6 million
San Francisco $5 million
Sacramento – $3.8 million
Criminalization of the plant had a more sizable impact on these communities and populations throughout the state, in part resulting in these individuals having a more difficult time successfully breaking into the burgeoning industry. They had less access to capital to launch a business, in turn making it tougher to secure the space, tech support and help with regulatory compliance issues.
The grant money is intended to help with these elements, which not only bolsters these individuals but helps to reduce the threat of black market sales in California.
California isn't alone in taking such action. Washington state also recently did the same thing.
But social equity programs still don't eliminate the disproportionate impact.
Disparity in Marijuana Possession Enforcement Persists
The ACLU recently reported that even as overall marijuana arrests have fallen since Prop. 64 was passed in 2016, enforcement continues to be disparate along racial lines.
In some states where marijuana has yet to be decriminalized, police are arresting black individuals at a 10-fold higher rate than their white counterparts, despite being no more likely to use or sell the drug. Nationally, black people are nearly four times as likely to be arrested for marijuana possession as white people. There is not a single state where marijuana possession arrests are relatively equal across racial lines.
In 2018, arrests for marijuana still accounted for almost half of all drug-related arrests. Nearly 90 percent of those were for simple possession.
Although legalization has slashed the number of overall marijuana arrests across the board, it has not substantially reduced or eliminated the much higher arrests rates of black individuals. On average, states where marijuana is legal tend to have lower racial disparities in enforcement, but they still exist.
L.A. Marijuana Business Lawyers Can Help With Equity Loan Applications
The lasting damage of the War on Drugs can't be undone. Still, our L.A. marijuana business lawyers agree with the ACLU's mitigation recommendations, which are:
Legalization of marijuana by the federal and all state governments;
Expunging of prior marijuana convictions;
Clemency to those still incarcerated on marijuana charges;
Legal marijuana marketplaces should be made more accessible to those living in communities harmed by the decades-long drug war.
Our marijuana business lawyers are available to assist you in applying for this grant money to secure the capital you need to get your cannabis company off the ground.
The Los Angeles CANNABIS LAW Group represents growers, dispensaries, ancillary companies, patients, doctors and those facing marijuana charges. Call us at 949-375-4734.
Additional Resources:
Cannabis Equity Grants Program for Local Jurisdictions, April 21, 2020, California Governor's Office of Business and Economic Development