L.A. Marijuana Lawyer Discusses Implications of Canadian Legalization
Our neighbors to the north formally legalized marijuana for recreational use as of today, Oct. 17, 2018. Canada, seemingly more well-known for its syrup, cold winters and mounties, is now likely to become even better known for its easy access to marijuana. Our L.A. marijuana lawyers understand there may still be numerous questions pertaining to how international relations will work – everything from individuals traveling with the drug to how businesses interact in the course of international commerce.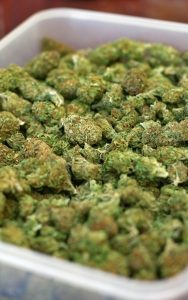 The impact of the heralded Cannabis Act creates uncertainty on both sides of the border. Americans want to know how the law might affect them when crossing into Canada and reentering. Canadian business people (particularly those in the cannabis industry) and tourists may have concerns for who they will be treated at the U.S. border.
Our L.A. marijuana lawyers would encourage anyone with specific questions – particularly as it relates to a cannabis business – to discuss these with an attorney before taking any action. Similarly, someone facing any type of criminal charges or other legal action should consult with a lawyer first. That said, here are a few general answers that may help clear the air.
What is Canada's Marijuana Law?
The Cannabis Act establishes a tight legal framework that regulates control of production, distribution and sale of marijuana in the country of Canada. In addition to territorial or provincial restrictions, individuals over the age of 18 are allowed to legally have, grow or share marijuana in Canada.
How Will Canada's Marijuana Law Impact U.S. Travelers? 
It's widely anticipated that U.S. citizens will be flocking to the northern border to engage in "marijuana tourism." Those who are in Canada are legally permitted to purchase, use and possess marijuana (according to stated restrictions). They are also allowed to possess marijuana on air travel between two cities in Canada, so long as you are over 18 and your possession is within the legal limits. It's important to understand, however, that certain provinces and territories may have different rules, as each is responsible for establishing, maintaining and enforcing their own measures. Provincial and local governments also have the right to limit where adults are able to openly consume marijuana, so it's wise to read over the rules of that particular area before traveling.
Will Canada's Law Have Any Impact on U.S. Citizens' Return Travel? 
Please, please, please take heed: No matter what Canada's laws on marijuana, you cannot cross international borders with the drug in your possession. That INCLUDES traveling to a state like California, where some form of marijuana possession is allowable. This also applies to any product that contains marijuana – even if it is intended for medical use. If you do, you risk facing severe criminal penalties. It does not matter if it was an accident or unintended. If you are arrested by authorities for unlawful marijuana possession in U.S. Customs in California, please contact an experienced marijuana criminal defense lawyer immediately.
Will Canadians Who Use Marijuana Be Denied Entry to the U.S.?
Possibly. Federal law in the U.S. remains the same: Marijuana is a Schedule I controlled substance, classified in the same category as heroin. That supersedes any state law, and it extends to the growth, distribution, import, sale, possession AND use of marijuana or drug paraphernalia.
How Should Canadian Business Owners Navigate These Restrictions Traveling to the U.S.?
Contact a marijuana attorney prior to your travel plans. You may want to speak specifically with an L.A. marijuana attorney or one who is experienced in the state to which you are traveling. Many people make the mistake of interpreting the term "drug trafficking" to mean it pertains only to smuggling drugs. However, it can also simply mean "involvement" in drug sales and distribution. The fact that someone simply works abroad in the cannabis industry (including Canada) can mean one can be denied entry to the U.S. simply on this basis. This includes those traveling for a cannabis-related business conference or meeting in California, where the drug is legal.
The U.S. Customs and Border Patrol issued a statement indicating that a citizen in Canada working or facilitating proliferation of legal marijuana in Canada who is coming to the U.S. for reasons NOT related to the marijuana industry will "generally be admissible" to the U.S. However, if you're traveling here for the purposes "related to the marijuana industry," you may not be allowed entry.
Again, contact an experienced California marijuana attorney before you travel.
The Los Angeles CANNABIS LAW Group represents growers, dispensaries, collectives, patients and those facing marijuana charges. Call us at 949-375-4734.
Additional Resources:
Marijuana is now legal in Canada, but buying and selling weed remains a challenge, Oct. 17, 2018, L.A. Marijuana Lawyer Blog
More Blog Entries:
California Marijuana Banking Attorneys: Navigating the Risks, Oct. 15, 2018, L.A. Marijuana Lawyer Blog