L.A. Marijuana Dispensary Recognized by Cannabis-Shy County
Although Proposition 64 opens the doors for for recreational marijuana businesses in California, it still allows the county's 88 cities to regulate these businesses however they see fit. While the City of Los Angeles has indicated it intends to license these shops next year (the state will begin issuing licenses Jan. 1, 2018), the Los Angeles County government has been notoriously averse to marijuana dispensaries.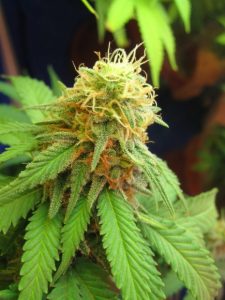 But now, a marijuana collective has been formally recognized by the county. 99 High Tide Collective in Malibu obtained a business license through the L.A. County government, despite the county's 2011 ban on marijuana businesses. That ban had been extended as of June, while the L.A. County Board of Supervisors weighs a clear system of rules for cultivators, producers and retailers of recreational marijuana.
Although the business is located in Malibu, the city contracts with the county to process its business licenses. Malibu has just two dispensaries, this being one of them. Still, county leaders are clear to point out: This is not actually a county license. It is a city license handled by contract through the county. At this juncture, the county still isn't approving or authorizing any marijuana businesses. 
Delay in Marijuana Licensing
The collective owner noted it took almost two years for L.A. County officials to approve the the paperwork, largely because the county was not eager to recognize a marijuana business.
The owner explained she was first introduced to marijuana retail outlets when her mother was diagnosed with breast cancer (she is now in remission). After visiting marijuana businesses in L.A., she sought to establish a facility with a more spa-like feel, as it's situated directly across from the ocean.
The fact that it took two years to for approval illustrates the expanse of red tape so many marijuana dispensaries must work through. Having an experienced marijuana business lawyer to assist in the process can ensure no aspect is overlooked, as oversights can prove costly. This is especially important given the fact that every municipality will be in charge of setting the exact terms within in its limits.
The good news is some local governments are increasingly making rules that favor marijuana businesses.
Pro-Pot Rules Mulled by Local Leaders
For example, the L.A. City Council is considering a proposal that would only allow those persons who own property, live or work within 500 feet of a marijuana dispensary license to lodge an appeal against that dispensary's license. Such complaints, which are expected to target medicinal dispensaries which will launch into dual recreational sales of marijuana come January.
The University of California Agricultural Issues Center at UC Davis recently revealed data estimates showing 60 percent of marijuana sales in California by next year will be for recreational purposes. That would amount to approximately $5 billion in sales.
By making it more difficult to lodge a complaint against a marijuana business, city leaders would provide another layer of protection for owners and operators and weed out some of the frivolous complaints made by parties who have no real stake in the operation or community.
If you are considering branching out into marijuana recreational sales in L.A., consulting with an experienced marijuana business attorney in L.A. is necessary to ensure you comply with all state and local provisions, and that you will be in the best position to ward off potential challenges.
The Los Angeles CANNABIS LAW Group represents growers, dispensaries, collectives, patients and those facing marijuana charges. Call us at 949-375-4734.
Additional Resources:
Cannabis Shop Gets Rare License Through Pot-Shy County Government, Oct. 12, 2017, By Dennis Romero, L.A. Weekly
More Blog Entries:
Big Cannabis Businesses See Big Tech Deals, Oct. 1, 2017, L.A. Marijuana Lawyer Blog