L.A. Deputy Gets 6 Months for Stealing Pot During Traffic Stop
Our Los Angeles marijuana criminal defense lawyers have heard the many arguments made by anti-pot law enforcement agencies, purporting that the mere presence of medical marijuana breeds crime.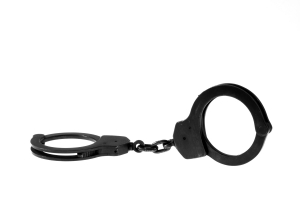 As we recently reported in our Los Angeles Marijuana Lawyers' Blog, we know the statistics simply don't bear out that theory.
However, it does appear that the Los Angeles Police Department is grappling with a number of drug-related problems of its own.
The latest incident involves a 35-year-old, six-year veteran of the force who was arrested on felony possession of narcotics, as well as two counts of filing false police reports and one count of receiving stolen property. He pleaded guilty to those charges, resigned from the force and was recently given a sentence of six months in jail.
The charges reportedly stem from an incident in which he allegedly stole marijuana from someone he pulled over in a routine traffic stop. It's not clear if the person who had the marijuana had a prescription for it, but the officer reportedly wrote his report in such a way as to omit the fact that he had taken possession of the drug.
Investigators received a tip about the theft, and subsequently searched the deputy's home after a six-week investigation. They reportedly found the marijuana at his residence, and he confessed.
In addition to his six months behind bars, he will serve five years of probation upon his release.
His arrest came just a handful of weeks after three deputies were convicted and another fired for trying to smuggle drugs into inmates at the L.A. County Jail. In one case, a 27-year-old sheriff's deputy pleaded no contest to allegations that he used a burrito to smuggle drugs inside the jail.
Of course, this follows the recent revelation that the mayor and two public officials in Cudahy were arrested on allegations of attempting to solicit bribes from a local marijuana dispensary in exchange for their vote.
At issue here is not so much the presence of the marijuana. In fact, since 2010, possession of small amounts of marijuana has been reduced from a misdemeanor to an infraction, punishable by a $100 fine.
The bigger issue for this officer is that it was stolen and he lied about it. The truth of the matter is, medical marijuana dispensaries can be held no more responsible for that kind of action than a high-end jewelry store or a bank can be held responsible for a robbery.
Crime is only perpetuated when the industry is forced underground.
With regulation comes trackability and accountability. As our local leaders and courts move forward in weighing the merits of this issue, the question needs to be not if we should maintain accessibility to medicinal marijuana, but rather how we should do it.

The CANNABIS LAW GROUP offers experienced and aggressive representation to the medical marijuana industry in Los Angeles and throughout Southern California — including growers, dispensaries and collectives, patients and those facing marijuana charges. Call 949-375-4734 for a confidential consultation to discuss your rights.
Additional Resources:
Deputy lied after taking marijuana from suspect, authorities say, By Robert Faturechi, Los Angeles Times
More Blog Entries:
L.A. Pot Dispensaries Don't Breed Crime, June 8, 2012, Los Angeles Marijuana Lawyer Blog