L.A. Sheriff Fires Worker For Ties to Marijuana Dispensary
A woman working for a non-profit charity arm of the Los Angeles County Sheriff's Office was fired for her husband's connection to a medical marijuana dispensary in Marina del Rey.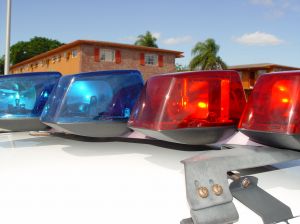 Our Los Angeles marijuana lawyers know that despite the sheriff's office claim that the termination had to do with the fact that she concealed this connection from her employers, it ultimately comes down to a matter of discrimination.
Employers would never dream of firing a worker with a connection to a farmer or pharmacist. And yet, despite the fact that marijuana dispensaries are legal in California, it is somehow acceptable to fire a person on the basis of their connection to it – be they a patient, an employee, an owner or, apparently, the spouse of an owner.
The dismissal of this worker, who was employed by the Sheriff's Youth Foundation, happened less than a month after reporters with the Los Angeles Times began asking questions about the woman's connection to the sheriff's office, considering her husband's business. He had reportedly been arrested back in 2009 by federal authorities for felony charges of transportation of marijuana and possession of marijuana for sale. In the end, however, the charges against him were dropped.
The non-profit worker had been employed in her position as development director for more than 10 years, logging more than 60 hours each week in 2011 and earning more than $100,000 annually. However, a spokeswoman for the sheriff's office downplayed her involvement, characterizing her instead as, "an assistant to a sergeant."
An official with the Drug Enforcement Administration revealed it search warrants at several dispensaries in the Marina del Rey area, with at least one listed as being run by the husband of the sheriff's office worker. Among the items seized were two firearms at the actual dispensaries and weapon magazines and ammunition at a residence belonging to the sheriff's office worker and her husband. The federal agents have said the woman's husband, the dispensary owner, is the main focus of their investigation, but they have refused to indicate whether the wife, too, is a suspect.
At this point, neither has been arrested.
A spokesman at the agency characterized her as an "outstanding" employee," which would call into question the sheriff's legal grounds for firing this worker, given the fact that her work performance was stellar and she hadn't been accused of any crime. Still, it's not clear whether the worker had any obligation to reveal her spouse's occupation tot he sheriff's office or whether she was ever even asked. It appears the only basis for the termination was that her husband was involved in an occupation that the sheriff did not personally like or agree with.
To us, it seems highly probable that the non-profit worker may have grounds for an employment discrimination or wrongful termination lawsuit.
Barring any contractual obligation to reveal such a connection, it's understandable that the non-profit worker would have been reticent to reveal her husband's job. Sheriff Lee Baca has been a fierce and vocal criticism of marijuana dispensaries. He has previously described them as attractors of crime (despite ample evidence to the contrary). He also has said that dispensary owners see it as easy money and most patients don't have any legitimate medical need for the drug, and instead are abusing it.

The Los Angeles CANNABIS LAW Group represents growers, dispensaries, collectives, patients and those facing marijuana charges. Call us at 949-375-4734.
Additional Resources:
Official at sheriff's youth charity involved in pot shop probe, Jan. 10, 2013, By Robert Faturechi and Martha Groves, Los Angeles Times
More Blog Entries:
Former Medical Marijuana Dispensary Owner Gets 10 Years in Prison, Jan. 12, 2013, Los Angeles Marijuana Lawyer Blog