Lack of Diversity in Medical Marijuana Licenses Raises Concern
A lack of diversity in medical marijuana licensing has raised concerns in Maryland, specifically by a number of black state lawmakers – most recently including Gov. Larry Hogan (R) and Attorney General Brian E. Frosh (D).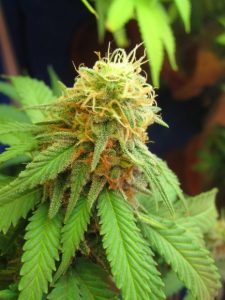 Simultaneously, the Washington Post reports that there have been calls by the head of the legislative black caucus to prohibit elected officials from participating in the industry. Officials who backed the measure are questioning a fellow politician who also supported the legislation – and then later was welcomed aboard a company seeking a license to cultivate and distribute the drug. Del. Cheryl Glenn says the failure of Del. Dan Morhaim to make his dual roles clear. Both Glenn and Morhaim are Democrats from Baltimore.
These issues combined have proven impediments in a legalization process that has been marked with numerous missteps and delays since Maryland voters approved medical marijuana three years ago. Now, the state is clearing 15 companies for cultivation of the drug and another 15 companies for marijuana processing. None of those 30 companies are owned or operated by an African American – despite the fact that one-third of the population in Maryland is black. 
Glenn, in addition to calling out Morhaim for his public support of a measure in which he stood to personally profit, urged Hogan to call for a special legislative session in the coming weeks to discuss the lack of minority ownership of marijuana companies. She added it may be possible to authorize regulators to dole out additional licenses to companies owned by minorities. If the governor refuses this request, the next regular session for lawmakers in that state won't begin until January. That seems more likely because a spokesman for the governor said that while lack racial diversity in the marijuana industry is a concern, it doesn't warrant a special legislative session. He has, however, asked his chief lobbyist and an adviser to hammer out possible solutions. Still, the governor doesn't have any direct power to address the issue because the state's Medical Cannabis Commission is operated separately from the governor's office. The governor appoints the executive director and commission members, but doesn't have any input in which companies get a license.
Another reason why this is especially pressing is because the medical marijuana law that was passed in 2013 specifically stated that regulators need to actively seek ethnic, racial and geographic diversity within the industry.
Commissioners granted the licenses on a preliminary basis using outside reviewers who combed through the applications (names redacted). They did consider geographic diversity by granting licenses to lower-ranked applicants who were located in in more rural counties, to ensure there would be growers in other areas of the state – and not all concentrated in Baltimore. However, when it came to consideration of minority-owned marijuana companies, the commission didn't give extra weight based on race, due to the advice of the state's attorney general. The attorney general warned it may be unconstitutional to award licenses partially based on the owner's minority status in an industry that had no history of racial discrimination. However, an attorney general spokeswoman now says that didn't mean the commission couldn't consider race. Instead, it could have researched whether there exists a historical racial disparity in industries similar to medical marijuana or in other states that have medical marijuana programs. That would have settled the "no history of racial discrimination" issue.
The Los Angeles CANNABIS LAW Group represents growers, dispensaries, collectives, patients and those facing marijuana charges. Call us at 949-375-4734.
Additional Resources:
Hogan, Frosh concerned about lack of diversity in Maryland's medical pot licenses, Aug. 26, 2016, By Fenit Nirappil, The Washington Post
 More Blog Entries: