Latest Medical Marijuana Crackdown Victims: Parents and Children
Last year, a Utah mother received the gut-wrenching news that her 3-year-old son had been diagnosed with leukemia.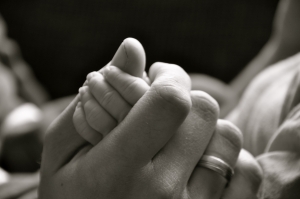 Doctors immediately prescribed a strict regimen of aggressive chemotherapy and radiation to save his life. The young boy became violently ill as a result of the treatments. He suffered nerve damage to his legs and he was in a near-constant state of intense pain. He suffered intense nausea and vomiting and grew increasingly gaunt as he was unable to keep down food. At one point, she tallied, he'd gone 25 days without food.
At this point, this is when she began to explore medical marijuana. She decided to move her family to Colorado to take advantage of the state's laws and have the ability to provide her son with liquid forms Cannabidiol and THC. She noticed a difference within just one month. Not only was he more comfortable, but his blood platelet levels returned to normal. He's now in remission.

Some research indicates that marijuana itself may help to slow certain forms of aggressive cancer. However, as she chose to rely more heavily on the marijuana treatments rather than the chemotherapy, she was reported to the state's Human Services department for alleged child neglect – a claim she fiercely denies.
Our California marijuana lawyers know that this case falls in line with a number of others we've seen in recent years, wherein parents are pursued by state and federal officials for either using the drug for their own medicinal purposes or seeking it as treatment for their child.
While this mother has so far retained custody of her son, others have not been quite so lucky.
One example of this is playing out right now in Michigan, where a six-month-old baby girl has been removed from the custody of her parents because her father is a medical marijuana patient and her mother is a medical marijuana caregiver. Per Michigan's Medical Marijuana Act, a caregiver can grow or purchase marijuana for authorized patients.
The girl's father suffers from epilepsy and is an authorized patient.
The MMA law specifically says that a person can't be denied custody or visitation of a minor child for acting in accordance with the law, "unless the person's behavior is such that it creates an unreasonable danger" to the child in a way that can be clearly stated and proven.
The case arose when the woman's ex-husband, with whom she shares another child, filed a complaint with the state's Child Protective Services, alleging that she was unfit because of her growth of medical marijuana. Both children were removed from the home and a family law judge upheld the removal, citing the presence of marijuana as creating the potential to attract armed robbers.
Advocacy groups such as Americans for Safe Access have called the case – and the judge's reasoning – "outrageous."
These cases continue to arise because social workers, family law judges, doctors and police still maintain a personal bias against the use of marijuana, even when it is legal and the benefits far outweigh the risks.
No parent should have to choose between their health and their child – or worse, their child's health and their child.
If these cases sound familiar, call us today to learn more about how we can help.
The Los Angeles CANNABIS LAW Group represents growers, dispensaries, collectives, patients and those facing marijuana charges. Call us at 949-375-4734.
Additional Resources:
Mom Turned Into Human Services For Using Medical Marijuana To Treat Son's Leukemia, Oct. 2, 2013, By Marnie Brodersen, WetPaint.com
More Blog Entries:
Medical Marijuana Services Online Concern State Officials, Oct. 1, 2013, Los Angeles Marijuana Lawyer Blog