Legal Liability for Commercial Marijuana Landlords
A Forbes finance and technology reporter recently explored the ways in which the legalization of marijuana across the country has created a scramble for those in the real estate industry. Snapping up commercial warehouses and other properties that will be desirable for marijuana cultivation, processing and distribution is a focus of many investors at this juncture.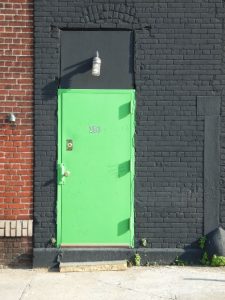 The Wall Street Journal reported that growers are most interested in warehouses bigger than 80,000 feet. Some indoor marijuana farmers want warehouses that are between 8,000 feet and 20,000 feet. These spaces can be primarily used for processing, packaging and storing.
We're already seeing how this can be profitable for those in commercial real estate. Take Colorado, for example, where CBRE (Commercial Real Estate Services) reports that lease rates for industrial properties in northern Colorado (near Denver) are up to $8.40 per square foot in the first six months of 2016. compare that to the national average for industrial rent, which is at $6.30 per square foot. The marijuana industry has increased the cost of warehouse space for 60 percent, and renewal rates have spiked by 25 percent. 
Forbes also explored some of the possible California locations that could soon be prime real estate if Proposition 64 passes. Those include:
The 18,000-square-foot in total warehouse space in the 1100 block of Sante Fe Avenue in L.A.
The 20,000-square-foot warehouse space in the 2200 block of Magnolia Street in Oakland.
The 17,000-square-foot warehouse space in Chino, near enough to Anaheim and L.A. for deliveries in less than 60 minutes.
Although these prospects are certainly driving interest by investors, it's important that each consider the potential liabilities by speaking with an experienced L.A. marijuana lawyer.
As it now stands, marijuana remains illegal under federal law. Those whose property is being used to carry out cultivation and sales of illegal drugs risk the possibility of having their property and other assets seized by the federal government.
It's called asset forfeiture and the federal government has an out-sized interest in it. In 2014, PBS Frontline reported the U.S. Drug Enforcement Administration had taken in nearly $1 billion in cash, cars, boats and other property forfeited due to ties to illicit drug trade.
Of course, we know far too many of those involved innocent parties who weren't even convicted of any crime. Although criminal asset forfeiture can only take place after a conviction, civil asset forfeiture can be conducted under a system that considers the property owner guilty until proven innocent. Ninety percent of federal government asset forfeitures take place through this civil system.
Marijuana cultivators and distributors can be great tenants, particularly when you consider that banking laws prohibit them from keeping accounts. Because they don't have credit and most of their dealings are in cash, most tenants agree to pay above-market rents in exchange for the risk.
And there remains a risk, though a calculated one. The federal government has largely taken a laissez-faire approach to prosecution of these cases. But that doesn't mean it's totally off the table, which is something landlords need to take into consideration. By discussing the benefits and liabilities of entering into such a venture with a knowledgeable marijuana lawyer, you can help to protect your property and investments.
The Los Angeles CANNABIS LAW Group represents growers, dispensaries, collectives, patients and those facing marijuana charges. Call us at 949-375-4734.
Additional Resources:
Marijuana Legalization Is Ultimately A Real Estate Story — And That Has Big Implications In California, Nov. 3, 2016, By Ely Razin, Forbes
More Blog Entries:
California Cannabis Could Be What Autos Are to Detroit, Nov. 2, 2016, L.A. Marijuana Attorney Blog