Legalization Borders: What Happens at the Stateline?
As marijuana laws evolve nationwide, new problems emerge in border towns between states where the legalization laws are split. On Colorado borders, shop owners will profit from those who travel across stateliness to legally purchase weed. For those who drive across the border for a legal purchase of marijuana, transporting back to another state is illegal. In some of these border towns, jails are holding those who have transported marijuana from Colorado. According to a recent report in the Washington Post, legalization may be increasing tax revenues in Colorado, while also creating additional expenditures for states seeking to enforce marijuana laws.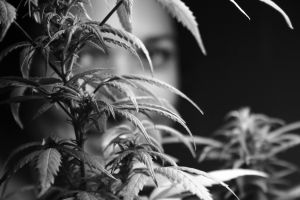 Many of these towns have had to adjust their law enforcement budget to address the spike in marijuana arrests. Some have seen a threefold increase in jail spending since marijuana has become legalized. Our Orange County marijuana law attorneys are dedicated to protecting the rights of California residents who are participants in the purchase, sale, or use of marijuana. In addition to criminal defense, we also provide strategic counseling and advocacy to marijuana dispensary owners. We are abreast of the myriad changes in marijuana law and can protect our clients faced with regulatory and compliance questions.

It is not surprising that Colorado border towns take a substantial cut of the marijuana business. Since Colorado approved the sale of recreational use marijuana, thousands of customers travel from bordering states, including Nebraska, Wyoming, New Mexico, Kansas, Arizona, Oklahoma, and Utah. Law enforcement officials in bordering towns have complained that while the state is bolstering marijuana tourism, guests are bringing the weed, along with criminal liabilities with them. In many cases, officers who pull over these "tourists" will smell marijuana in their vehicles and pull them over.
Marijuana isn't the first commodity that Americans have traveled across state lines over. Alcohol, fireworks, and even abortions illegal in some states were sought after in states where they were legalized. The policy decisions that have made pot legal in Colorado have raised complications for those in border towns who do not agree or who still support criminal penalties for possession. Rural jails along the Colorado borders are filling up with pot smokers. For law enforcement officers and agency, the toll is costly, including increased overtime to prosecutors, the costs of incarceration, as well as the costs for public defendants.
Despite the complaints from border towns, those rural towns inside Colorado are benefiting from the surge in business. Bed and breakfasts and other tourist attractions are cropping up in response to a surge in border town visitors. Towns that were once in deficit are now gaining substantive revenues through legalization. While some of these small town residents fear the kind of visitors legalization may attract, there still is an exorbitant amount of money being spent that has allowed the towns to rebuild roads and put the money into educational and other civic investments. In towns like this, those who were likely to go to jail for possession or growing, are now the town's biggest entrepreneurs. Colorado collected $11 million in taxes its first four months in recreational sales and another $7 million from medical marijuana sales.
The Los Angeles CANNABIS LAW Group represents growers, dispensaries, collectives, patients and those facing marijuana charges. Call us at 949-375-4734.
More Blog Entries:
Getting Started in the Medical Marijuana Industry, May 15, 2014, Los Angeles Marijuana Lawyer Blog
United States Marijuana Laws Influencing Other Countries, February 14, 2014, Los Angeles Marijuana Lawyer Blog