Licensed Cannabis Business Drivers Arrested, Van Confiscated
It is an extremely exciting time now in California for cannabis businesses. While medical marijuana has been legal in the state for nearly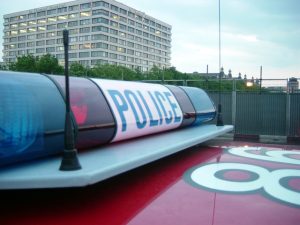 two decades, the Adult Use of Marijuana Act, which went into effect Jan. 1, 2018, is ushering in a new era with the legalization of recreational cannabis in California.
But our legal team knows it also can be a very scary and confusing time. Some officials are seeking to make the transition as easy as possible to encourage cannabis businesses to become public and legal. While others seem to be looking for reasons to crack down on businesses and exploit clashing laws.
Such is the case in northern California's Mendocino County, where in late December two delivery workers were arrested, and their van and its contents, roughly a ton of marijuana, was confiscated.It is clear from this case that the employees, and the company they worked for, had made every effort to be in compliance with relevant marijuana laws. In fact there is even disagreement among officials if the company was in violation of any local or state ordinances. Still, the two were cited for unlawful possession of marijuana for sale and unlawful transportation.
There is a real concern the marijuana in the van, which accounts for an entire year's crop for a local family farm, could be destroyed, ruining the livelihood for many involved as well as harming those counting on the delivery of the product.
Our Los Angeles cannabis business attorneys are appalled by this action and concerned for the tone it will set as we continue to iron out legalization efforts in the state. We specialize in defending clients against all criminal marijuana offenses, including possession for sale and transportation. But we also will help you review your business plans ahead of time to make sure you are following all state and local laws, solidifying your defense should you have a run in with authorities.
In the case at hand, the employees had with them a county license, which the company had been granted the week before, permitting it to transport within the county. California Highway Patrol said that wasn't enough, claiming they also needed a state permit, and that those permits wouldn't have been valid until Jan. 1.
A county spokesperson backed the company, stating the distribution license made them in compliance.
The highway patrol said that the van (which was unmarked) was not pulled over in an attempt to target the company, but over a traffic violation, claiming safety is their primary goal and they are always on the lookout for signs that a driver could be under the influence.
Still, as businesses try to figure out an array of complicated regulations that have been put in place in the past year, such incidents do not inspire confidence. Not only does the state have its own set of rules, but cities and counties were given the power to create their own guidelines or choose to ban activity altogether. This is all on top of the constant fear that the federal government will turn its focus on rolling back state legalization efforts.
The Los Angeles CANNABIS LAW Group represents growers, dispensaries, collectives, patients, defendants, workers and those facing criminal marijuana charges. Call us at 949-375-4734.
Additional Resources:
California Company has Pot License, Workers Still Arrested, Dec. 27, 2017, By Michael Balsamo and Don Thompson, Associated Press
More Blog Entries:
California Marijuana Company Prevails After Police Raid, July 12, 2016, Los Angeles Cannabis Attorney Blog