Logistics and Business Plans for New Cannabis Businesses
On January 2, 2018, the State of California is scheduled to begin issuing business licenses for the sale of recreational marijuana. Cannabis business owners will face many logistical challenges and changes in order to be prepared for this transition. With skilled preparation and experienced strategic planning, entrepreneurs will be able to build profitable operations from the ground up. Learn more about the challenges cannabis business owners face, and how an experienced cannabis law attorney can help resolve these problems to facilitate a smooth transition.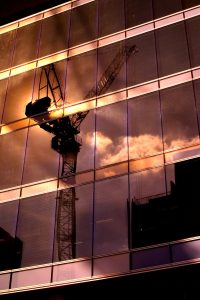 Strategic Logistics
The Napa Valley Register reports that one Napa architect has created a niche for himself in the design of grow houses. In addition to meeting ADA and other code requirements, these designs also integrate ventilation and air filtration systems which help growers maintain healthy crops and profits. Sufficient power – and the use of LED lights to reduce the grow houses' power demands – are also critical components of the designs which help business owners maintain profitable operations. City and county officials are scrutinizing plans for grow houses more carefully than other buildings, and it is therefore especially important for growers to ensure their plans are made carefully, strategically, and professionally.
Locations for the cultivation, processing, distribution, and retail sale of marijuana is, of course, just one of many logistical concerns faced by cannabis business owners. New permits, licenses, and tax documents will be required for recreational marijuana sales. In the case of taxes, conflicts between state and federal law will require separate filings for federal, state, and local taxes. Regulatory requirements also apply to other businesses in the supply chain. Cultivators, for example, should ensure that their distributors and retailers are in compliance with all cannabis regulations. Failure to do so could cause costly interruptions in daily business operations.
Strategic Business Plans
Like any business owner, cannabis entrepreneurs must have plans in place to ensure both short and long-term profitability of their companies. There are many considerations unique to cannabis businesses. How will the business recoup costs unique to marijuana regulations? Will the company's marketing plan be able to adapt to prohibitions on advertising? What about rapid regulatory changes which affect your business operations, or those of your suppliers or distributors?
Banking and financial services are a particular concern for cannabis business owners. Despite the fact that a marijuana business is operating lawfully under California state law, marijuana is still classified as a Schedule I drug under federal law. This means that such businesses are generally unable to access banking services through traditional, federally-regulated financial institutions. When a lack of financial services forces cannabis businesses to operate in cash, security also becomes a very real concern and expense. The transportation of cash and cannabis exposes business owners to financial losses and violent crime.  
An experienced Orange County cannabis business planning lawyer can help entrepreneurs arrange logistics and develop a business plan that will build profitable operations from the ground up. By preparing now, cannabis businesses can be up and running as soon as business licenses are issued in January 2018.
The Los Angeles Cannabis Law Group represents growers, dispensaries, collectives, patients and those facing marijuana charges. Call us at 949-375-4734.
Additional Resources:
Napa architect helps build grow houses, September 15, 2017, by Jennifer Huffman, Napa Valley Register
More Blog Entries:
California's Recreational Marijuana Laws Can Expose Cannabis Businesses to New Operating Expenses, July 25, 2017 by the Cannabis Law Group