Long Beach Medical Marijuana Victory a Hazy Win for Dispensaries
An Appeals Court decision found the Long Beach medical marijuana ordinance violates federal law — a ruling which could force Los Angeles officials to again re-write the city's ordinance.
Our Long Beach marijuana defense lawyers continue to press these court cases across Southern California. As we reported recently on our Medical Marijuana Lawyer Blog, a case in Anaheim does not appear to be leaning in favor of the rights of dispensaries and their patients. But make no mistake about it: Dispensaries are winning battles. In some cases, the court is recognizing only the rights of those who fight instead of folding up shop. We believe the rights of dispensaries, collectives, growers and patients will be upheld in the end. But the need to fight ordinances at the local level has become paramount.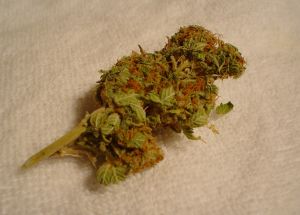 The Los Angeles Times reports that the court ruling takes the city to task for holding a lottery and charging fees — which put it in a position of authorizing the distribution of marijuana in violation of federal law. Medical marijuana use has been legal in California since 1996. However, marijuana remains illegal under the federal Controlled Substances Act.
Los Angeles continues to tweak and change its ordinance — court loss after court loss. However, the city acted in a similar fashion — charging fees to hopeful dispensary operators for registration. A lottery clause is also part of the Los Angeles ordinance.
Other cities — including Oakland and San Francisco — have ordinances that require permits — a system that essentially puts a city in charge of sanctioning dispensary operation. Many cities also have used the process as an excuse to charge high fees.
The fees are unfair. No doubt. But they are unlikely to come close to covering the legal fees of cities and counties that continue to trample the rights of medical marijuana patients and collectives by enacting such ordinances. The Compassionate Use Act of 1996 permits medical marijuana under state law. Unfortunately, local government politicians continue to spend millions throwing up roadblocks and attempting to thwart the will of the voters.
This decision, by the Second District Court of Appeal in Los Angeles calls into question the legality of such systems. Unfortunately, it also brings up the specter of violation of federal law — which continues to be the elephant in many courtrooms where medical marijuana rights are being discussed.
And the decision did not prohibit cities from placing limitations upon dispensaries, such as where they may be located. But a Los Angeles city attorney did indicate the ruling would prohibit the city from holding a lottery for dispensary owners.
"Anything that a city tries to do that advances or authorizes a collective is federally preempted," said special assistant city attorney Jane Usher, who also attempted to make a minor distinction between Long Beach's permit process and Los Angeles' registration process.
Meanwhile, Long Beach must either appeal to the California Supreme Court or redraft its ordinance.
Others are concerned the decision could lead to more bans. Cities that are not permitted to permit and regulate, may just choose to ban.

The CANNABIS LAW GROUP offers experienced and aggressive representation to the medical marijuana industry in Southern California– including growers, dispensaries and collectives, patients and those facing marijuana charges. Call 949-375-4734 for a confidential consultation to discuss your rights.