Los Angeles Marijuana Lawyers Applaud New Pot Shop Permits
Our Los Angeles Marijuana Lawyers know that in these uncertain times, it would be understandable if L.A. marijuana dispensaries wanted to close up shop and give up.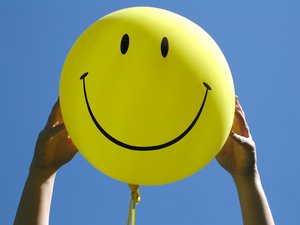 Those already in the field are hanging on by their fingernails, having been forced out by federal crackdown or squeezed dry by local municipalities eager to establish bans so they won't draw the ire of the feds.
So our Los Angeles Marijuana Lawyers were encouraged to see that at least one city isn't bowing to the pressure, and another dispensary is making headlines for opening its doors, rather than closing.
As recently reported by The Desert Sun, the city council in Palm Springs has voted 3-2 to revisit the medical marijuana ordinance it passed in 2009. That measure allowed only two legal dispensaries. Then the following year, they added an additional permit. Now, zoning changes that will allow a fourth to open are expected to be completed by the end of May.
This is such encouraging news, considering the climate currently surrounding the California medical marijuana community. This is also particularly good news because this is the only city in the Coachella Valley that allows the sale of medicinal marijuana. Not only is it not attacking those that are already there – it's allowing their numbers to expand.
In addition to allowing a fourth permit, the city also took the permit from a now-defunct marijuana dispensary and gave it to C.A.P.S. Apothecary. This is an unlicensed dispensary, and the city had sought to actually shut it down back in 2009. However, once the permit goes into effect, the city plans to drop the lawsuit.
Not only is this a victory for patients' rights, it makes smart business sense. With so many other municipalities chasing dispensaries away – often citing random code violations – it means those that remain in operation will be in high demand. And it's been proven that when you can regulate the industry effectively, it's going to mean less money in the pockets of real criminals and an overall more peaceful society.
With regard to the permitting of C.A.P.S., we, like Councilwoman Ginny Foat, understand why they did it. Foat was quoted as saying that she was very impressed with the service provided by the dispensary and how it had markedly improved the quality of life for a close friend who had been dying of cancer. She didn't deny the operation had been illegal.
"But they needed to be there for their patients," she said. "I don't agree with what they did, but I understand why they did it."
In addition to C.A.P.S., it's believed there are five other unlicensed medical marijuana dispensaries throughout Palm Springs. Other council members wondered allowed why C.A.P.S. was getting a break, and whether it might appear the city was sanctioning illegal activity.
That cluster of illegal shops has been labeled "Little Amsterdam," with operators saying there is an enormous demand for medical marijuana throughout the desert area.
However, city-permitted operations are frustrated that unlicensed operations haven't been shut down, while those that are licensed have been under attack by the federal government. One owner lamented that the playing field should be level.