Los Angeles Marijuana Lawyers Offer Counsel to Landlords Leasing to Pot Shops
As legal marijuana makes continued gains, commercial property owners are increasingly faced with the question of whether the opportunity of leasing to marijuana retailers and related businesses outweighs the potential risk.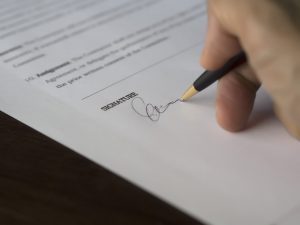 Legalized marijuana poses challenges for real estate professionals and brokerages in two key arenas: Employment law and property management. Whether you are a landlord, tenant or subtenant in the California cannabis market, you will need an airtight commercial cannabis lease. Carefully structuring these leases can help protect property owners from liability issues while remaining competitive. An experienced Los Angeles marijuana lawyer can help.
The very first thing to understand is that, regardless of state laws and regulations, the use, possession, sale or processing is still illegal under federal law. Further, the so-called "Crack House Statute," 21 USC 856 makes it a felony to knowingly open, lease, rent, use or maintain any place for purposes of manufacturing, distributing or using any controlled substances.
If a property owner still has an outstanding mortgage on that property, you will need to review that loan agreement very carefully. Most financial institutions include a clause in loan agreements involving real property that stipulate the borrower agrees that the property and its use will apply with all relevant laws, rules and regulations.Because a marijuana-related business is in violation of federal law, few banks are keen to let a borrower lease space to one.
However, if the property owner doesn't have a mortgage on the property and is still willing to take on the potential risks, some considerations that must be considered include:
How will payment be made? Understand that some banks will "fire" its own customers doing business or subletting to marijuana businesses. This is true even if their customer isn't directly profiting from the marijuana trade. It has to do with federal money laundering laws of which banks don't wish to run afoul. Know this in advance and have a plan.
How will rent be figured? If you take a percentage of a marijuana retail business's profits (as opposed to setting a fixed rent), you could come under greater scrutiny by federal authorities.
Does the tenant have a local/state license to do business? In some places, applicants for a cannabis business operation need to have a location already established. You will want to talk to an attorney familiar with state and local laws to know how to create a commercial lease contingent on the tenant getting properly licensed.
Do you know the local zoning rules for marijuana business operations? Many local jurisdictions have stringent regulation in place where marijuana dispensaries are concerned. You need to be certain that your property is properly zoned to allow a marijuana business to operate there.
What kind of insurance is necessary? Both you and your tenant will need to sit down with your respective insurers, and make sure it's clear to all that the insurance coverage is for a marijuana-related business. Insurers vary in the sorts of coverage they will offer to such an operation, if at all.
Will you allow subleasing? Many landlords do, and agree not to unreasonably withhold consent. But the term "unreasonable" can be difficult to parse out where a marijuana business is concerned. This should be discussed with your attorney prior to signing off on any lease.
Leasing to marijuana companies in California can be lucrative, but there are many potential pitfalls. Our goal is to help you avoid them before they occur.
The Los Angeles CANNABIS LAW Group represents growers, dispensaries, ancillary companies, patients, doctors and those facing marijuana charges. Call us at 949-375-4734.
Additional Resources:
A Quick Guide to Leasing to a Marijuana-Related Business, Feb. 28, 2019, By Stanley S. Jutkowitz, The American Bar Association