Los Angeles Medical Marijuana Supporters Heading to the Polls
Advocates of medical marijuana hope to create a system that licenses, regulates and taxes California medical marijuana dispensaries and collectives as a way of making peace with federal authorities, who seek to shut them down, The Associated Press reports.
Our Los Angeles medical marijuana lawyers think it's unfortunate that small business owners who are simply trying to make a living feel they must add regulations and taxes in order to stay in business. But, we also recognize that the pressure that has come down from federal and state agencies in recent months has been overwhelming.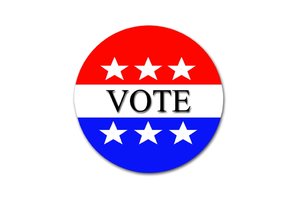 In an effort to garner votes in a state that could make a big difference in the November elections, federal authorities have used the threat of prosecution of not only businesses, but the people who rent to them. This threat has caused commissioners and town council members to create ordinances that ban dispensaries and collectives, even though it is legal under California law.
And now, in an effort to get authorities off their backs, medical marijuana supporters are making some concessions and trying to show authorities they just want to be able to operate their businesses.
The Associated Press reports that after months of looking at the issue, medical marijuana activists have proposed an initiative for the 2012 ballot that would create a Board of Medical Marijuana Enforcement that would have authority to oversee businesses and non-profit groups that grow, distribute, sell or test pot in its raw state as well as in finished goods, including food products.
The Secretary of State and Attorney General must clear the proposal before supporters can seek signatures to attempt to get the initiative placed on the upcoming election's ballot. Supporters feel that by clearing the issue with state leaders and allowing the state to monitor the industry would show the federal government that businesses are serious about ensuring that marijuana goes to those who are authorized, medically, to have it.
A problem in recent years is that some marijuana growers and distributors have used the state's law to sell to outsiders — even shipping it to other states where it's not legal for medical purposes — under the guise of legal marijuana business. This has given a bad name to the many legal companies that are simply trying to make a living.
In October, federal prosecutors throughout the state made an effort to shut down pot growers and distributors they believe are acting as a front for illegal drug dealers. Supporters of the measure hope that this effort appeases federal authorities from coming in and attempting to shut down legitimate businesses.
The initiative would also require local governments to allow at least one dispensary for every 50,000 residents so that all medical marijuana patients have access to this important drug. Registration and application fees would fund the board.
The proposal, if it gets on the ballot and becomes law, would be the first legislative change to the state's 15-year-old medical marijuana law since 2003, when lawmakers required counties to distribute identification cards to patients and set guidelines for how much users could get.

The CANNABIS LAW GROUP offers experienced and aggressive representation to the medical marijuana industry in Los Angeles, throughout Orange County and elsewhere throughout Southern California. Call 949-375-4734 for a confidential consultation to discuss your rights.
More Blog Entries:
Fed Enforcement on Medical Marijuana in California Leads to High Prices: December 11, 2011
California City Debates Marijuana Smoking in Parks, Medical Marijuana Dispensaries: December 7, 2011
Additional Resources:
CA medical marijuana backers ready ballot measure, by Lisa Leff, Associated Press