Los Angeles Prepares for Recreational Marijuana Sales With Appointment of Cannabis Czar
Local and state government agencies across California have a significant amount of work to do before January 2, 2018. Proposition 64 – The Adult Use of Marijuana Act – provided that the state would issue business licenses for recreational marijuana sales no later than January 1, 2018. (Because January 1 is a state holiday, the licenses are scheduled to begin issuing on January 2). Much of this work fell to the California Bureau of Medical Cannabis Regulation. The Bureau was formed by legislation enacted in 2015 to regulate medical marijuana in the state. Now, the bureau chief has been named California's Cannabis Czar.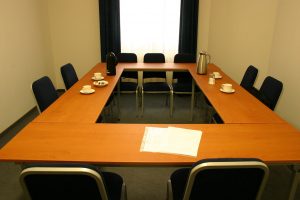 The Mercury News spoke with state Cannabis Czar Lori Ajax to learn what Californians can expect to happen with recreational cannabis business licenses come January 2. Ajax acknowledges that not every business license will be issued on Day 1, but claims that applications will be accepted, and the online system will be up and running. Ajax also claims that temporary licenses may be issued in order to facilitate a timely start to sales of recreational marijuana. Furthermore, medical marijuana business licenses will continue to be valid until the state makes final determinations about the regulation of medical marijuana licensees. Holders of medical marijuana cards will, therefore, be able to obtain cannabis from local dispensaries, regardless of the state of recreational business licenses on January 2, 2018.
Los Angeles Follows Suit
Like the state, the City of Los Angeles has also prepared for recreational marijuana regulation with the appointment of a Cannabis Czar. The Los Angeles Daily News reports that Cat Packer was confirmed by a City Council vote of 13-0. Packer will serve as executive director of the new Department of Cannabis Regulation. She previously served as policy director for the Drug Policy Alliance – an organization which lobbies states for changes to marijuana laws. Packer has been critical of the disparate effects that marijuana prohibitions and law enforcement actions have had on the black community and other minorities. In her confirmation hearings, Packer told the City Council that the "War on Drugs" has affected communities of color. She also pledged to bring a scientific and data-driven approach to the industry.
What This Means for Recreational Marijuana Businesses in Los Angeles  
Like the state, it is far from certain that the City of Los Angeles will be prepared to grant every applicant a cannabis business license on January 2, 2018. However: it is clear that the City is putting regulation, executive management, and staffing in place in order to prepare for the transition. Cannabis business owners can best prepare for these changes by staying abreast to changes in the law and administration. By following the news, business owners can obtain applications in advance, fill them out properly, prepare supporting documentation, and be ready to submit their application packages as soon as possible. New recreational marijuana laws can bring regulatory challenges for new business owners. A dedicated cannabis business lawyer can help cannabis entrepreneurs access capital, form strategic plans, and build a profitable business from the ground up.
The Los Angeles Cannabis Law Group represents growers, dispensaries, collectives, patients and those facing marijuana charges. Call us at 949-375-4734.
Additional Resources:
LA leaders OK cannabis czar as 'new era' of recreational marijuana approaches, August 16, 2017 by Elizabeth Chou, Los Angeles Daily News
More Blog Entries:
Can California Cannabis Companies Combat Racial Inequality? August 27, 2017, by Cannabis Law Group