Lt. Gov. Newsome: Campaign for Cannabis Legalization in November
Speaking to a group of cannabis industry advocates and members, California Lt. Gov. Gavin Newsome implored them to participate in the campaign to pass the legalization of recreational marijuana, slated for the November ballot. He warned a failure on this front would not only set California back on the marijuana issue, it would set the nation back.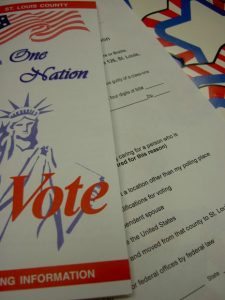 Newsome said a change in the law is essential because of the utter failure of the so-called War on Drugs.
At a conference in Oakland, sponsored by the National Cannabis Industry Assn., approximately 2,000 entrepreneurs and industry activists nodded as Newsome described the existing drug policies in California and the U.S. as essentially a war on the poor and on minorities. 
"It's got to end," Newsome said.
Newsome is eyeing a 2018 bid for governor. He said California has the advantage now that it didn't have when it became the first state to legalize the drug for medicinal purposes back in 1996: Examples. As it stands, Colorado, Washington, Alaska and Oregon have all approved marijuana for recreational growers and users, with certain restrictions. We can look to see what has worked in those states – and what has not. And beyond that, Newsome said, "You are seeing that the sky is not falling."
That's a dig at those who act as if so many ills will befall California if voters approve recreational marijuana. For example, one of the top concerns voiced is that it will result in widespread teen use of the drug. But research has proven that is not the case. In fact, Colorado's Department of Health recently released a survey of high school students statewide that showed marijuana use among youth had actually dropped – from 22 percent in 2011 (the year before recreational marijuana was approved and three years before it actually became available) to 21.2 percent in 2016.
In California, an initiative to approve recreational marijuana is close to being qualified. That much is expected. But will it pass? Newsome said it's definitely not a sure thing. He warned supporters not to become complacent.
Newsome noted that while the movement has received substantial financial help from Facebook President Sean Parker, he isn't going to be able to fund the entire campaign. Industry insiders and supporters need to step it up because, Newsome said, "There is a lot at stake."
The measure to which he is specifically referring is the Adult Use of Marijuana Act, which is expected to be on the November 8th ballot. It was crafted on the basis of recommendations issued by the Newsome-created Blue Ribbon Commission on Marijuana Policy. The measure calls for:
Allowing adults over age 21 to possess, transport and use up to 1 ounce of cannabis for purposes of recreation;
Allow individuals to grow up to six plants.
The measure is supported by the Marijuana Policy Project, the Drug Policy Alliance and the California Cannabis Industry Assn. It is opposed by a number of law enforcement groups, including the California Police Chiefs Assn.
The Los Angeles CANNABIS LAW Group represents growers, dispensaries, collectives, patients and those facing marijuana charges. Call us at 949-375-4734.
Additional Resources:
Lt. Gov. Gavin Newsome calls on cannabis community to campaign for legalization in November, June 21, 2016, By Patrick McGreevy, The Los Angeles Times
More Blog Entries:
Cannabis Tech Development Keeping Pace, June 11, 2016, Los Angeles Marijuana Lawyer Blog