Man Shot by Authorities While Allegedly Growing Marijuana at Wildlife Refuge
Despite legalization of medical marijuana use and sale in many areas throughout California, there are many areas which prohibit any outdoor, or even indoor, marijuana grow operations. This has not stopped people from growing marijuana in these areas but has led the grow operations to be run in more remote parts of the state.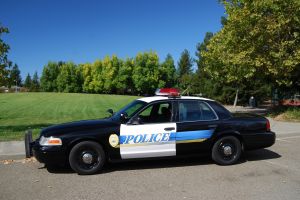 According to a recent news feature from the Sacramento Bee, wildlife enforcement officers and game wardens are aware Stones Lake Wildlife Refuge is one of these remote locations where people have illegal marijuana grow operations. Authorities use helicopters to patrol the area looking for signs of a grow operation and then dispatch agents on foot to raid the alleged crime scene.
Authorities say, after they located what is alleged to be an illegal grow operation, they went into the woods to raid the site and arrest the suspect running it. When they arrived, officer claimed suspect was armed with a pistol and refused to drop the weapon when commanded to do so. In response to this alleged refusal to drop his handgun, officers shot and killed suspect.

Law enforcement personnel say the people who run illegal marijuana grow operations in wooded lands, such as the wildlife refuge, are typically armed and dangerous. They state they recently raided another grow operation nearby and arrested two suspects who were armed with shotguns.
During this deadly raid, officers arrived at the alleged crime scene just before 6 a.m., as the sun was starting to rise. This was a few weeks after police helicopters had observed what they believed to be a large outdoor grow operation. Officers from various law enforcement agencies arrive at the suspected grow operation as part of a coordinated effort to raid the site. When the arrived, they say suspect was alone on the grounds.
Authorities claim they saw him holding the gun, and he pointed it at a game warden, who shot and killed suspect in response to what he believed to be an immediate threat for which deadly force was required. It has not yet been determined how many times victim was shot. He was still alive immediately following the shooting, and EMTs placed him in a medevac helicopter, which flew him to a level-one trauma center, but he died on the flight to the hospital.
After suspect was transported to the hospital, authorities brought in another helicopter to help remove the marijuana plants, fertilizer, pesticides, and other materials used in the grow operation. Use of many of these chemicals and destruction of the natural environment are among the primary concerns of game wardens, in addition to the use of a state park to grow marijuana, which is a violation of state and federal law.
If you have been arrested for a marijuana offense in Los Angeles, you should speak with an experienced defense attorney who regularly handles cases involving possession and distribution of marijuana. With all of the contrasts between state law, federal law, and local ordinances, police often arrest people for offenses which may no longer be illegal pursuant to state and local law.
The Los Angeles CANNABIS LAW Group represents growers, dispensaries, collectives, patients and those facing marijuana charges. Call us at 949-375-4734.
Additional Resources:
Man killed at pot grow in Elk Grove wildlife refuge , April 29, 2015, Sacramento Bee
More Blog Entries:
Marijuana-as-Medicine Defense Successful in Florida Cultivation Case, March 2, 2015, Los Angeles Marijuana Lawyer Blog