Marijuana and the Opioid Crisis: A Tale of Two Countries
In the fight for medical marijuana, there has been no more compelling of a battleground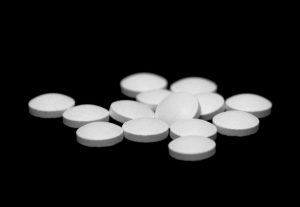 than opioid addiction. Both U.S. and Canadian governments have dubbed the rapid increase in overdoses to be a crisis or epidemic. Meanwhile, cannabis has demonstrated itself to be the potential key to unlocking the addictive cycles, adding to the urgency in passing more effective medical marijuana laws. In New York, emergency rules have been put in place to allow medical marijuana as an opioid replacement. Yet in Ontario, where medical marijuana is permitted at the federal level for a variety of conditions, workers are still having opioids pushed on them.
New York state Department of Health recently added opioid dependency to the list of 12 other conditions that qualify patients for medical marijuana recommendations, according to Marijuana Moment. Chronic pain, one of the key issues opioids are used to treat, is already on the list, but specifically adding opioid substitution gives doctors the freedom to recommend cannabis to those with opioid addictions regardless of the reason they started taking them. Officials are hoping this strategy reduces the number of opioid deaths, noting that states with pro-medical marijuana laws on the books have seen a 30 percent drop in opioid prescriptions for Medicaid users.Statistics as of March 2018 from National Institute on Drug Abuse show more than 115 people die of opioid overdoses every day in the U.S. In Canada, numbers are also on the rise with an average of almost 8 deaths per day in 2016 and a push for better data collection across the provinces. Meanwhile, cannabis has continued to hold strong at zero deaths from overdose year after year. Hard to fathom, then why marijuana remains a Schedule I narcotic (considered the most dangerous) compared to opioids which are Schedule III, according to Controlled Substances Act, 21 U.S.C. Section 812.
These anecdotes and evidence make it more confounding what's happening in Ontario. Ontario Workplace Safety and Insurance Board is denying medical cannabis claims from patients licensed to use it to treat their injuries and manage pain. Other private insurers in the country have gotten on board with covering their patients, but WSIB has opted to favor opiates. Despite citing a concern over the addition crisis, WSIB has reportedly denied patients who have found pain relief from CBD and other cannabis compounds and want to free themselves of their opioid addictions. We're used to these types of games in the U.S. because insurers have to be wary of federal laws, but it's disappointing to see professionals still dragging their feet even when law is on their side.
So long as misconceptions and falsehoods about cannabis continue to prevent people from accessing the care they need, our Riverside medical marijuana attorneys will keep fighting for your rights. Our law firm protects patients, advises business owners, and even offers defense in criminal cases related to cannabis. We take pride in our work to defend medical marijuana users in Southern California and educating people about the truths and benefits of this substantially useful drug, especially in the face of the international opioid epidemic.
The Los Angeles CANNABIS LAW Group represents growers, dispensaries, collectives, patients, defendants, workers and those facing criminal marijuana charges. Call us at 949-375-4734.
Additional Resources:
Injured Workers in Ontario Advised to Seek Opioids Instead of Cannabis, July 12, 2018, By A.J. Herrington, High Times
More Blog Entries:
Study: Legal Marijuana is Saving Lives Amid Opioid Epidemic, Oct. 23, 2017, Cannabis Law Group