Marijuana Asset Forfeiture Reform Bill Passed by California Assembly
Lawmakers in California put us one step closer to shutting down the practice of asset forfeiture law that gives the government the right to seize cash, cars, real estate and other property solely on the belief that it has been used to further criminal activity.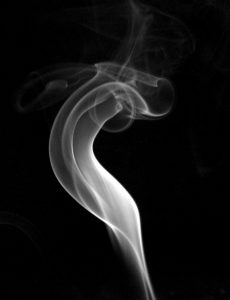 Senate Bill 443 was passed 67 to 7 by the California Assembly, backed by a bi-partisan effort led by Senator Holly Mitchell (D-Los Angeles) and David Hadley (R-Torrance).
The way the current law stands, certain public agencies are allowed to use this action as a means of recovering expenses used to seize, eradicate, destroy or take remedial action in connection with any controlled substance. The local or state agency in question does have to provide some type of clear and convincing evidence that the property should be subject to forfeiture and proceeds from the sale of that property can only be distributed to specified agencies, with the attorney general publishing annual reports of forfeitures in the state. It's a process that has been used repeatedly to seize property from those connected to the medical marijuana industry in California – from dispensary operators to landlords to patients to doctors to farmers.
This bill would mandate any prosecuting agency that is seeking to initiate a forfeiture of property derived from or used to further the dissemination of illegal drugs would first have to seek or obtain a criminal conviction for:
Unlawful manufacture of controlled substances;
Unlawful cultivation of controlled substances;
Any precursor of those charges.
The bill will now return to the Senate Floor, where it will be decided if there is concurrence. If there is, it will be forwarded to the governor's office for either an approval or veto. Political insiders say Governor Jerry Brown, a Democrat, will likely approve the bill if it is before him.
Last year, this same measure did have strong bipartisan support. However, law enforcement lobbyists were successful in their strong push back in the Assembly, which resulted in a delay. They argued the measure would cripple their efforts to fight crime by undercutting their revenue. But that really outlines the motivation, doesn't it?
Our Los Angeles marijuana lawyers know that a system of prosecutions for profit is not one that should be allowed to stand.
Still, it was only after lengthy negotiations with representatives of law enforcement agencies and district attorneys, the bill was slightly altered from its original form. It now says that all cases involving less than $40,000 in cash, a home or vehicle first involve a criminal conviction before proceeds from those assets can be given to law enforcement agencies. Information from the California Attorney General's Office as well as from the U.S. Department of Justice show the vast majority of civil forfeiture cases involve less than $40,000.
Still, where marijuana dispensaries are concerned, this may still be an issue because we could still be looking at some cases – for example, against landlords or marijuana businesses valued at more than $40,000 – that could still be subject to civil forfeiture action without a conviction.
The whole concept of civil forfeiture arose in the 1980s, and it was intended as a way to siphon resources from powerful criminal organizations. California state laws were implemented to protect those whose property was seized without any conviction for wrongdoing – particularly innocent spouses of those individuals. However, there was a loophole that allowed law enforcement agencies to transfer cash and property to the federal government, which would then share the proceeds of the forfeiture with the local agency – even in cases where there had been no arrest, charge or conviction. This bill, if passed, will end that practice.
The Los Angeles CANNABIS LAW Group represents growers, dispensaries, collectives, patients and those facing marijuana charges. Call us at 949-375-4734.
Additional Resources:
California Poised to Pass Major Asset Forfeiture Reform, Aug. 16, 2016, By Grant Smith, AlterNet
More Blog Entries:
Teen Faces Federal Drug Charges for 1 Gram of Marijuana, Aug. 11, 2016, California Marijuana Lawyer Blog