Marijuana Businesses Need Better Banking Options, Governors Say
If the businesses involved in the recreational marijuana sales in Colorado and Washington have any hope of succeeding long-term, they are going to need access to federal banking rights.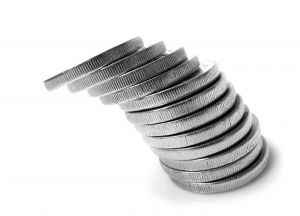 Our Colorado marijuana lawyers understand the message that was sent directly from Colorado Gov. John Hickenlooper (D) and Washington Gov. Jay Inslee (D) to federal authorities. Both governors say that marijuana producers, retailers and processors who are state-licensed will need to get access to the federal banking system.
A dual letter was signed by both and sent to officials with the Federal Deposit Insurance Corporation, the Department of the Treasury,the Consumer Financial Protection Bureau, the Board of Governors of the Federal Reserve, the Office of the Comptroller of the Currency and the National Credit Union Administration.

In citing U.S. Attorney General Eric Holder's announcement that his office would not pursue criminal action against recreational marijuana providers in states where the drug was legal and well-regulated, the two governors stated that access to federal banking is a key component of ensuring strong regulations.
The governors say the respective oversight agencies seeking to prevent criminal involvement and promote public safety will need to be able to accurately track the funds coming into the locations. The only way to to do that, they say, is to have access to the paper trail that comes with an approved business bank account.
The two called the establishment of a tightly-controlled marijuana regulatory system a "mutual federal and state goal."
Beyond asking for flexibility, the two asked issuance of inter-agency guidance on how to instruct legal marijuana businesses to go about accessing the banking system.
Even though Holder has promised his offices will stay out of the way of state-approved medicinal and recreational marijuana providers – assuming the state is closely monitoring and regulating the drug – that doesn't necessarily mean the federal government is paving the way or making it easy for these firms. The fact remains that marijuana is still illegal under the federal Controlled Substances Act.
However, if these businesses want to remain above-board, they are going to need to know how they should be handling things like payroll and taxes, as well as general banking.
For a long time now, medical marijuana businesses have been forced to become cash-only operations. They can't have checking accounts, process credit cards and must pay their licensing fees, taxes and payrolls all in cash.
Holder said his office is proactively considering how it should regulate interactions between marijuana dispensaries and the banking industry, but so far has yet to issue any firm guidelines.
At the moment, the DOJ says that financial institutions that do business with marijuana dispensaries that are operating in compliance with state laws should be able to avoid any prosecution for money laundering or other similar federal crimes that exist under current drug laws. However, it's not a chance that many banks are willing to take yet.
The Colorado CANNABIS LAW Group represents growers, dispensaries, collectives, patients and those facing marijuana charges. Call us at 949-375-4734.
Additional Resources:
Marijuana Businesses Need More Flexibility In Federal Banking Regulations: Govs. Hickenlooper, Inslee, Oct. 3, 2013, By Matt Ferner, The Huffington Post
More Blog Entries:
Marijuana Prosecutions: Feds Shift Their Stance, Sept. 25, 2013, Colorado Marijuana Lawyer Blog