Marijuana Delivery Firm Accused of Fraud in Payment Processing Lawsuit
Two cannabis delivery companies – one Californian, one Canadian – are facing off in a San Francisco civil lawsuit involving customer payment processing fraud. The Toronto-based firm is accusing the other of carving an unfair market advantage by using European shell companies to illegally processing customer payments via credit or debit card.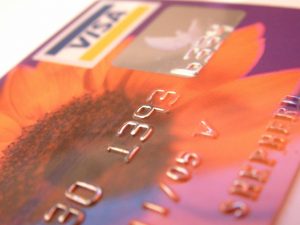 By processing both debit and credit card payments from customers through its online platforms, plaintiff alleges its biggest cannabis services competitor committed wire and bank fraud. A spokesman for the stateside company called these allegations, "false."
As longtime Southern California marijuana lawyers, we recognize that in any other industry with any other product – this would not be an issue. Unfair business practices lawsuits crop up fairly often enough, but most competitors aren't concerned with how each other's payments are processed. Cannabis commerce is the only place we see this because of the labyrinth of laws varying. It starts with the statutes in 34 states plus Washington, D.C. that directly conflict with federal classification of the drug and only gets more confusing from there.
Last year, Canada's law-of-the-land granted permission for the for the cultivation, use, sale and possession of marijuana – the second nation globally to do so.
However, this is a state-level matter, filed in San Francisco County Superior Court, Marijuana Business Daily explained.
How the Cannabis Company Processing Fraud Allegedly Worked
Because marijuana is a Schedule I narcotic per federal law, banks and other financial institutions that engage in commerce with state-legal companies that sell it could themselves be found guilty of federal felony money laundering. That's why most every marijuana dispensary and ancillary business has customers pay in cash.
Here, plaintiff alleges defendant sidestepped this rule by setting up shell companies in Europe whose sole purpose was to process these payments.
Several months ago, one of plaintiff's subsidiaries severed ties with the defendant because it was unable to ensure state-legal compliance with the way it processed credit cards. The parent company now alleges its competitor was able to buy cannabis flowers, tinctures, capsules and candies that instead on their credit card showed up as  items carbonated drinks, dog toys, drone components, and diving gear (among others) – the latter all being goods a bank could process without running afoul of federal money laundering and racketeering (RICO) statutes.
Plaintiff said these items never existed – that's not what customers understood they were buying and that's not what they ultimately did purchase.
This is a competitive advantage, plaintiff explained, because customers would not need to go through the hassle of obtaining cash for purchases, including doling out a few bucks on ATM fees. Yet the Toronto-based firm isn't asking for monetary damages. Rather, it is asking for an injunction to cease all such activity.
It's not clear whether any criminal investigation has been launched as a result of these allegations.
A spokeswoman for the defendant flatly denies the allegations, and insists plaintiff is the one trying to claw out an unfair advantage, using litigation to get free advertising and bolster stock prices. She said their delivery service doesn't process any electronic payment, which is the responsibility of their licensed vendors whose sales are facilitated through the vendors' smartphone apps.
The Los Angeles CANNABIS LAW Group represents growers, dispensaries, ancillary companies, patients, doctors and those facing marijuana charges. Call us at 949-375-4734.
Additional Resources:
New lawsuit alleges marijuana delivery giant Eaze engaged in payment processing fraud, June 7, 2019, California Marijuana Business Attorneys