Marijuana Delivery Services in LA Could End
Medical marijuana delivery services have become quite popular in recent years. Essentially, a person can use an app on their smartphone and order medical cannabis just like they would order anything else. Once the patient has verified they have a valid physician's recommendation for medical marijuana, they can place their order and a driver will be dispatched.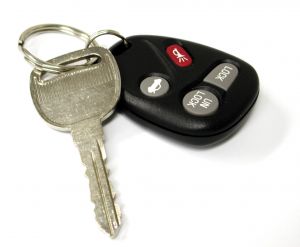 These drivers are generally similar to Uber drivers and are part of what is now being called the on-demand economy or workforce. Usually, when we hear about on-demand jobs, including drivers, were are reading about whether they are employees or independent contractors and other employment law related questions.

However, according to a recent news article from LA Weekly, medical marijuana delivery services are actually illegal under the law in the City of Los Angeles. The reason for this is because, while they may or may not be employees, these drivers are definitely not caregivers for the patient purchasing the medical marijuana.
In 2013, voters in the City of Los Angeles passed their respective portion of Proposition D, and that particular law stated that only primary caregivers could deliver medical cannabis to their patients. A home healthcare worker such as nurse is an example of a primary caregiver. The Speed Weed driver is clearly not a primary caregiver, and that is the problem for services that operate under this business model.
Prosecutors have become concerned, because weed delivery services are conducting business in Los Angeles, and a lot of it. Speed Weed, which is the largest business of its kind in the city, is believed to have over 25,000 patients using the service. Prosecutors say they view each delivery vehicle owned by the company as an illegal dispensary on wheels, and the main centers owned by the company are also illegal.
It should be noted, as of now, these are merely allegations, and the owners of this delivery service have not been found liable or guilty for any misconduct. While the company did not respond to contact requests from reporters, the company states on its website that they follow the law and do things the right way.
One of the issues that often arises when clients are reaching out to our Los Angeles medical marijuana industry attorneys is that they are trying to do things the right way, but it is hard to even know what it means to do things the right way. The law in this area is very complicated, and it's extremely helpful to speak with an experienced medical marijuana attorney before you spend any significant amount of money on your new business. The reason for this is because you want to make sure you are following the law and are not putting yourself and your employees at risk for monetary fines and even jail time.
In this particular case, the city is asking for the company to be shut down and for $2,500 per day for every day they have been operating for the past 18 months. Obviously this would be detrimental to any business and is not a situation in which you would every want to be involved.
The Los Angeles CANNABIS LAW Group represents growers, dispensaries, collectives, patients and those facing marijuana charges. Call us at 949-375-4734.
Additional Resources:
SpeedWeed Marijuana Delivery Could Come to a Halt, February 19, 2016, LA Weekly, By Dennis Romero
More Blog Entries:
California to Earn Huge Income from Taxes Should Legalized Marijuana Pass, Jan. 18, 2016, Los Angeles Marijuana Lawyer Blog