Marijuana dispensaries and collectives should join the fight in 2011
In a detailed analysis of the challenges facing the medical marijuana industry in Southern California as we enter 2011, the Press Enterprise rightly deduces that it will take the courts to decide many of the issues surrounding the rights of medical marijuana growers, collectives, dispensaries and patients.
Our Los Angeles medical marijuana defense lawyers represent more than a dozen dispensaries in Los Angeles and the surrounding area. Thus far, those that have fought have been the ones to survive. Two court decisions late last year, involving medical marijuana dispensary ordinances in Los Angeles and Anaheim, show that these businesses have legal rights worth fighting for and that city and county governments are not going to be able to simply push aside those that are willing to fight for their rights.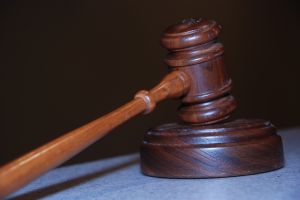 Medical marijuana shops are increasingly banned in Southern California, including Riverside and San Bernardino counties. Dispensaries and patients have pushed back by saying they need reasonable guidelines — not bans — so that patients have access to the medical marijuana legalized under state law.
Many believe the issues will ultimately be decided by the Supreme Court. But why close your doors now? As we reported recently on our Marijuana Lawyer Blog, many of the more than 400 dispensaries ordered to close by Los Angeles' ordinance this summer are now busy re-opening after a judge's ruling late last month, which prohibited the city from taking enforcement action.
Our CANNABIS LAW GROUP attorneys offer confidential consultations and reasonable legal fees. The debate could last for years. Make 2011 the year you stand up for your rights and join the fight.
Cities and counties are all over the map.
-Los Angeles County voted for a ban. As did Riverside County, which then rescinded its vote in favor of a previous ban.
-Los Angeles is attempting to institute a ban on some dispensaries while allowing others. It is a convoluted mess of its own making, made worse only by the inept design, implementation and enforcement of its own ordinance.
-San Bernardino County is conducting sheriff's raids on operations that may or not be illegal.
-Perris officials are using building codes to battle collectives.
-Lake Elsinore officials are trying to close a retail shop they say violates a business license that prohibits marijuana sales. The business owner is fighting back.
Many dispensaries are reforming as collectives. The Riverside County Sheriff's Office estimates about 46 dispensaries and collectives are currently in operation there. And in Los Angeles, the sheriff has blamed dispensary owners and employers for being victimized by crime.
If you are in the medical marijuana business in 2011, make this the year you join the fight and seek qualified legal representation.

The CANNABIS LAW GROUP offers experienced and aggressive representation to the medical marijuana industry in Southern California– including growers, dispensaries and collectives, patients and those facing marijuana charges. Call 949-375-4734 for a confidential consultation to discuss your rights.