Marijuana DUI Laws Debated By State Legislatures
A marijuana DUI bill that is likely to pass in Colorado will almost certainly result in the conviction of sober drivers.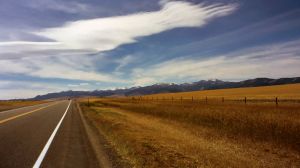 Our Los Angeles marijuana attorneys are highly disappointed with the state legislature there. Even though the law will not directly affect California marijuana users, unless they travel to that state, it sets a troubling precedent that we worry may be copied in other states.
Indeed, California Senate Bill 289, introduced back in February by Santa Ana Democrat Lou Correa, would result in the criminalization of "any detectable amount" of a drug classified as Schedule I, II, III or IV under the California Uniform Controlled Substances Act – unless he or she has a valid prescription.
This might seem fair enough. But here's the problem: While medical marijuana in raw form may be recommended by a licensed health care practitioner in the state of California, it's not a drug certified by the FDA so it's not prescribed through a pharmacy, as most narcotics are. Additionally, marijuana right now is a Schedule I drug. So if this measure passes, marijuana patients could be stopped and arrested while their on their way to work or while running errands.
Because the drug remains in a person's system for days and possibly even weeks after consumption, the "any traceable amount" threshold is especially unfair. The presence of the drug is in no way an indication of intoxication, as the person could have consumed the drug days or weeks earlier, even though the drug was found in his or her system.
Colorado's likely new law takes a somewhat different approach. Rather than saying "any detectable amount" is a crime, legislators are saying that if the driver is found to have at least 5 nanograms of THC in their bloodstream – or more – then he or she is considered impaired.
This is not only poor policy, it's bad science. Again, marijuana stays in your system for longer periods of time, compared to alcohol. So while it may be appropriate to test a person's blood alcohol level as an accurate indication of whether he or she is impaired, it doesn't work that way with marijuana. Medical marijuana patients are likely to have high concentrations of THC in the blood – but that doesn't equal intoxication.
This is the sixth time that the Colorado legislature has proposed this measure. However, it appears this time, it will be successful. It has passed both the state House and Senate, and is headed for the desk of the governor, who has already voiced his support.
The one saving grace of the Colorado measure is that a reading of 5 nanograms of marijuana blood concentration isn't an automatic conviction and defendants will have the opportunity to present evidence indicating they were not in fact impaired or driving in a way that was dangerous or might suggest intoxication. However, the law puts the burden of proof for that on the defendant, rather than the prosecution.
Inevitably, we are going to see the arrest and conviction of innocent people in both states if and when these measures are passed.
To contact your state senator to voice opposition for Senate Bill 289, visit http://www.leginfo.ca.gov/.

The Los Angeles CANNABIS LAW Group represents growers, dispensaries, collectives, patients and those facing marijuana charges. Call us at 949-375-4734.
Additional Resources Marijuana DUI Bill Passes In Colorado Senate, Appears Poised To Become Law, May 7, 2013, By Matt Ferner, The Huffington Post
More Blog Entries:
California Supreme Court Affirms Right to Ban Marijuana Dispensaries, May 7, 2013, Los Angeles Marijuana Lawyer Blog