Marijuana Firm Bought a Town to Create Resort
From grow operations to dispensaries to high end paraphernalia that works with smartphones, there is seemingly no end to the growth potential of the cannabis industry.  According to a recent news article by USA Today, a wealthy cannabis company has just purchased a remote California town to create what they are calling a "marijuana mecca" as part of the growing pot tourism industry.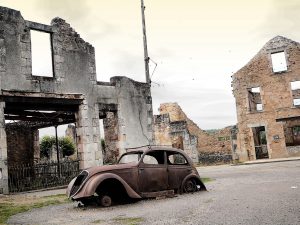 The company purchased the real estate in this small town and has been working to renovate the businesses already in existence and also to add new landscaping and hardscaping features. They are currently constructing a pond and digging up the streets for underground utilities.  As more workers and interested residents come to the town the population is growing and there are already more than 25 people living in what was essentially a ghost town.  There is not marijuana for sale in the town yet as they have to way to til 2018, but they are working on residences, lodging, cafes, and many other business that will hopefully generate a lot of revenue as people flock to the resort.
The ultimate goal is to create a safe, self-sustaining place for people to smoke openly in outdoor lounges, restaurants, microbreweries, a medical academy and a wellness spa.
The company that is creating this town is one that has been manufacturing and selling medical marijuana vending machines for quite some time.  While the concept of a medial marijuana vending machine might sound odd, these machines are able to verify the user's age before dispensing any marijuana products.  While the machines are capable of dispensing actual cannabis products, they have only been used in U.S. to dispense cannabidol or CBD oil products.  These products are in somewhat of a gray area prior to the legal sale of recreational marijuana as our Los Angeles cannabis business attorneys can explain.
The reason CBD and CBD oil products fall in somewhat of a gray area is because THC is the component of marijuana that gets people high.  CBD, which is also found in hemp plants, does not contain any measurable quantity of THC, so it is being sold and is not often being targeted for enforcement. However, the law is not always so easy to understand on this issue so it is best to speak with an experienced medical marijuana attorney who can explain how that law applies to the facts of your actual situation.
With respect to this new town, it is not actually new at all.  Developers say that it has been there for more than 130 years, and the current residents have rights that must be respected. Company representatives say they are not building a town, but rather shaping an existing one into the town of the future.  Whether this is really the town of the future, it is certainly something that has not been done before and if market in other states is any example, this town will be very popular in the marijuana tourism industry.
The Los Angeles Cannabis Law Group represents growers, dispensaries, collectives, patients and those facing marijuana charges. Call us at 949-375-4734.
Additional Resources:
Bought by a marijuana company, small California town on way to becoming pot mecca, November 14, 2017, By Trevor Hughes, USA Today
More Blog Entries:
Rescheduling Marijuana Could Help Researchers, April 22, 2016, by Cannabis Law Group