Marijuana Industry Revives a Solar Ghost Town
Like any law, Proposition 64 (California's Adult Use of Marijuana Act) brought mixed public opinions from both advocates and opponents of marijuana use. Of the many benefits touted by advocates, there is perhaps one surprising example that has been quietly overlooked. The marijuana industry is poised to revive the tiny community of Nipton, California.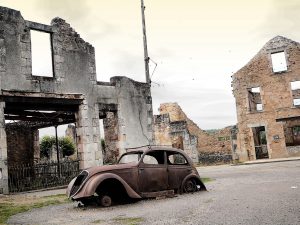 Nipton is a small historic mining camp located in the remote Mojave Desert. After the camp was abandoned it was left as a ghost town. The Los Angeles Times reports that it cycled through eight private owners before being sold to American Green for five million dollars. American Green, a cannabis company, plans to turn the town into both a retreat for cannabis enthusiasts and a distribution center for larger manufacturing operations.
The Cannabis business isn't the first buyer to believe that Nipton is on the brink of revitalization. Gerald Freeman – who bought the town for $200,000 in 1985 – spent more than one million dollars on solar panels, restoration, shade trees, and organic farm projects. According to CBS News, Freeman's widow, Roxanne Lang, sold all eighty acres of Nipton to American Green. The company hopes to inspire a "Green Rush" to the historical Gold Rush site.
Can a Cannabis Business Succeed Where Others Have Failed?
American Green is  certainly not the only business looking to corner a piece of the vast cannabis market in California. Stat News reports that startup capital is "pouring into" the industry. The Los Angeles Times reports on one study that estimates the California cannabis market will bring $5 billion per year to California industry. The history of both the Wild West and the Gold Rush are brought to mind in examining the new, untamed, and potentially highly-profitable market that has been created. And yet, cannabis entrepreneurs are business owners. If they expect to succeed, they must have strategic plans for profitable operations. Legal compliance, tax liability, and other considerations must be addressed in order to achieve business success. This is particularly true in a market that could easily become oversaturated.
So what will become of Nipton? That depends entirely upon American Green. With successful strategies for marketing, operations, and sales, it could revive the area to levels not seen since the Gold Rush. Of course, there is the equally real possibility that it could languish, as did seven owners prior to Gerald Freeman. Freeman managed to turn a respectable profit of $3.3 million on his $1.2 million investment. American Green could expand that growth exponentially. It is worth noting that Nipton must first incorporate before it begins any cannabis operation. Currently, the land is located in an unincorporated area of San Bernardino County, which prohibits commercial cannabis operations in its unincorporated areas.      
California's imminent sales of recreational marijuana can bring all sorts of business opportunities to industries and geographical areas in need of revitalization. Like Nipton, cannabis business ventures must be well-planned in terms of legal compliance, business strategy, and market needs. A marijuana business lawyer can help cannabis entrepreneurs access capital, form strategic plans, and build a profitable business from the ground up.
The Los Angeles Cannabis Law Group represents growers, dispensaries, collectives, patients and those facing marijuana charges. Call us at 949-375-4734.
Additional Resources:
A Tiny California Town May Become the Eco-Friendly 'Epcot of Cannabis', August 4, 2017 by Janet Burns, Forbes.com
More Blog Entries:
California Leads U.S. in Cannabis Sales, April 8, 2017, by Cannabis Law Group