Marijuana Investors Seek High Returns
In just a few days, we'll know the results of what has undoubtedly been an arduous election. But no matter who wins the presidential race, our marijuana lawyers anticipate one of the biggest winners will be legal marijuana. Five states are slated to weigh marijuana for adult recreational use. Four other states are considering measures that would legalize marijuana for medicinal purposes. Every single one of these initiatives are leading in the polls. As it already stands, 25 states have legalized the drug four (so far) have legalized adult recreational marijuana.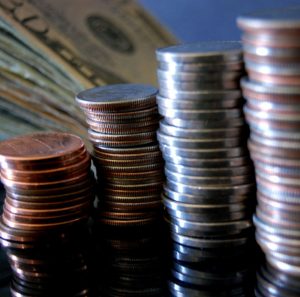 All of this has understandably caught the eye of investors. The fact that marijuana sales are expected to balloon from the current $7.4 billion to $20.6 billion by 2020 isn't lost on them. If the November ballot initiatives passed in California, Florida, Arizona, Nevada, Montana, Maine and Massachusetts, those states alone are going to see $2.7 billion in sales by 2018, which is going to grow to about $8 billion within just two years.
Although the potential financial benefits are significant, investors need to be cautious. Consulting with an experienced marijuana attorney is a smart move, considering the volatility of the market, and the fact that not all of these stocks are going to survive. The Marijuana Index, a benchmark firm that follows U.S. and Canadian stocks in the industry noted that public companies in the marijuana market are still highly speculative at this point. Most of the shares are traded over-the-counter, so they don't have to submit audits to financial regulators. The SEC suspended five marijuana companies in 2014 for engaging in fraud. Investors need to be especially cautious when it comes to start-up companies. 
Of course, this is not to say that all marijuana companies are shady. And of course, there is definitely money to be made. However, the returns on these stocks have been something of a roller coaster. For example, the Marijuana Index is up more than 180 percent just this year, but last year, fell dramatically by more than 57 percent.
Those who are in tune with the industry tell CNBC investors are safer buying a variety of marijuana stocks, rather than putting all of their eggs into one basket and supporting a single company. Overall, the marijuana market is extremely competitive, it faces a host of regulatory challenges and the dynamic could shift significantly if bigger companies stepped into the fray.
One recommendation is to invest in stocks of firms that act as suppliers to the marijuana industry. That might include companies like:
Lawn care supply firms, particularly those that offer hydroponic growing materials;
Public relations/ marketing companies;
Harvesting equipment companies;
Custom, child-resistant container companies;
Oil soluble flavor extract firms.
Keep in mind too: The federal government has promised to turn a blind eye to companies that adhere to state regulations. But that could change after the election, depending on who is in office and how aggressive they are one way or the other. Still, investors need to understand that so long as the federal law remains as it is, there is no 100 percent guarantee they won't face criminal sanctions. An experienced marijuana attorney consultation can help to minimize the risk.
The Los Angeles CANNABIS LAW Group represents growers, dispensaries, collectives, patients and those facing marijuana charges. Call us at 949-375-4734.
Additional Resources:
Investors seek high returns in marijuana stocks, Oct. 15, 2016, By Tom Anderson, CNBC
More Blog Entries:
Lack of Diversity in Medical Marijuana Licenses Raises Concern, Sept. 25, 2016, California Marijuana Lawyer Blog