Marijuana Laws Differ Drastically from County to County
Medical marijuana laws are in a constant state of flux and with local, state, and federal laws all in play there is a multitude of overlaps and conflicts.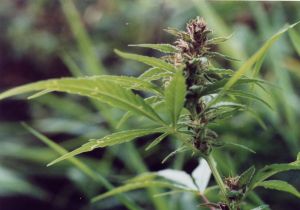 Our Orange County marijuana lawyers know that with so many laws in play the legal landscape concerning marijuana can be very confusing, and even overwhelming.
The various laws and regulations can easily conflict with each other and make it difficult for medicinal marijuana patients to know what is allowed in their jurisdiction.

States across the country have begun to liberalize their marijuana regulations and this has left legislators with the task of writing new laws that accommodate the public's recent views on the issue. Often times, legislators are simply attempting to keep up with new procedures and policies combined with the perspectives of the public.
An example of this can be seen in the communities of Tuolumne, Calaveras, and Amador where officials continue to search for the preferred approach to medicinal marijuana regulation.
Part of the reason for the variance is that different counties follow a different path to the regulation of the consuming, growing, and distribution of medicinal marijuana.
In many cases, municipalities and counties have been granted so much leeway when it comes to medicinal marijuana because the state wants to give the counties the power to customize the statewide laws on a local level.
During the year 2011 the then California governor vetoed a bill (Senate Bill 847), which set statewide standards and regulations for where a medicinal marijuana dispensary could be located. The reason for vetoing this bill was that decisions with regard to where a dispensary should be located are best left to the specific counties and cities.
However, this type of disparate regulation has led to a great deal of inconsistency throughout the state, which makes it even more difficult for legal medicinal marijuana patients to know their rights and know where they can find their medicine.
The California Supreme Court ruled that counties and cities do in fact have the legal authority to disallow dispensaries within their jurisdictions; over 20 counties and 190 cities have enacted such bans.
Recent court rulings have confirmed that counties may currently have the legal authority to ban dispensaries but there are still various factual situations and arguments to make.
Marijuana proponents feel strongly that when it comes to medicinal marijuana a balanced approach is necessary. This means that counties should not approached regulation as a criminal issue but as a health issue.
Law enforcement officers need to understand that medicinal marijuana users are patients and not criminals. This understanding would benefit county and city rule makers as well.
As counties continue to alter existing policies and develop new ones the law will change. Hopefully county officials will seek out patients and professionals for their thoughts on how to effectively handle medicinal marijuana.
The Orange County CANNABIS LAW Group represents patients, collectives, dispensaries, growers and individuals faced with marijuana charges. Call us at 949-375-4734.
More Blog Entries:
Uruguay Lifts Prohibition of Marijuana – Joins Colorado and Washington StateDecember 25, 2013, Los Angeles Marijuana Lawyer Blog
Members Of Congress send Letter to California Attorney General: Back Off Marijuana Prosecutions , December 24, 2013, Los Angeles Marijuana Lawyer Blog