Marijuana Legislation in the States: An Update, Part 2
In this second installment in our series exploring the ever-changing landscape of marijuana legislation in America, our Los Angeles marijuana lawyers want to emphasize that this fluidity is why it is so critical for growers, dispensaries, landlords and even doctors to seek reputable, experienced legal representation.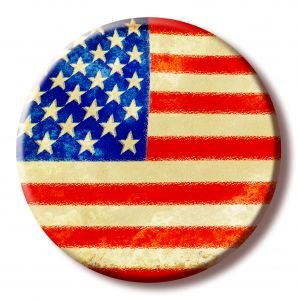 You need to trust that the lawyer handling your case is thoroughly familiar not only with the laws as they are, but also with what arguments have worked in other jurisdictions and which have failed.
With that in mind, let's continue with our state-by-state breakdown:
Delaware. This is a tiny state, but it packs a mean punch in terms of marijuana penalties. It has the 12th highest marijuana arrest rate in the country, and a first-offense for possession of a joint is six months in jail and a fine of up to $1,050. Meanwhile, the state did manage to pass The Delaware Medical Marijuana Act in the spring of 2011, but it's been off to a rocky start, as the governor has suspended licensing and regulation requirements for dispensaries. Caregivers and patients are forbidden from growing their own, so at this point, the law means very little.
District of Columbia. It's been 14 years since a whopping 70 percent of D.C. voters approved a measure to allow medical marijuana use, and the district will finally be seeing its first dispensary opening this month. A number of new proposals would impose limitations on zoning. No effort has been made to legalize the drug here, and punishment for personal possession is a maximum 6 months in jail and a $1,000 fine.
Florida. Senate Bill 1250, also known as the Cathy Jordan Medical Cannabis Act, would allow doctor-prescribed use of the drug and the state's Department of Business and Professional Regulation would be responsible for licensing and regulating both dispensaries and growers. The bill has not yet been scheduled for a hearing.
Georgia. This state allows for up to a year of imprisonment for misdemeanor possession of less than an ounce of marijuana. Any more than that is considered a felony, punishable by up to 10 years in prison. The state has no medical marijuana allowance, nor is it expected to anytime soon, despite the dedicated efforts of a few grassroots initiatives.
Hawaii. One of the first states to consider recreational legalization following the passage of such measures in Colorado and Washington State, the legislature in Hawaii was also quick to set those measures aside. House Bill 699 would have legalized personal possession of marijuana of up to 1 ounce, as well as the private cultivation of a small number of plants, so long as the users and growers were over the age of 21. The bill has been deferred until next year. House Bill 150, meanwhile, is quite similar, except it includes a tax on recreational marijuana sales. This one has not yet been set for a hearing. Then there is Senate Bill 738, which would make it legal to grow, process, possess, transfer or use marijuana, so long as you are 21 years-old. That measures has been dormant in several committees for a number of months now. And finally, SB 472 would reduce minor marijuana possession offenses to being a non-criminal offense that would require only a fine of $100. This measure passed unanimously in the Senate and is now being considered by the House.
Idaho. In this state, possession of fewer than 3 ounces is a misdemeanor punishable by up to 12 months behind bars. While state lawmakers have gone back and forth about whether a medical marijuana program might make sense, they then went the opposite way with Resolution 112. This was an official proclamation that the state legislature opposes the legalization of marijuana for any purpose. It's basically pointless because it's already illegal under both state and federal law, but that could change if a pro-medical marijuana movement gained enough support.
Check back later for more on this continuing series.

The Los Angeles CANNABIS LAW Group represents growers, dispensaries, collectives, patients and those facing marijuana charges. Call us at 949-375-4734.
Additional Resources:
Your State by State Update to Marijuana Decriminalization, Legalization and Reform, April 3, 2013, By Thomas H. Clarke, The Daily Chronic
More Blog Entries:
California Voters Want Marijuana Legalization, March 1, 2013, Los Angeles Marijuana Lawyer Blog