Marriage Between Marijuana Industry and Labor Unions Mutually Beneficial
One of the most vocal advocates in the push for medical marijuana rights in Los Angeles has been the United Food and Commercial Workers' union, of which three dispensaries have dues-paying members and another nearly 50 in the city may soon join.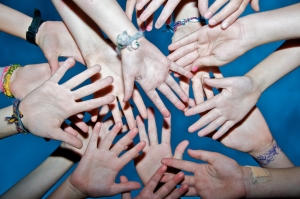 Our Los Angeles marijuana lawyers understand that the union, which like many had struggled under the weight of corporate giants seeking to limit their voice, has found a great new partner with those in the medical marijuana industry.
In fact, the UFCW was a pivotal force in working to get the vote out at the height of the November elections in Colorado, fighting for the successful legalization of recreational use. They have played an increasingly vocal advocacy role in the medical marijuana issues unfurling here in Southern California too.
This is in no small part due to the opportunity for potentially exponentially expanding their union numbers. You're talking about 18 states and the District of Columbia where medical marijuana is now legal under state law. However, the continued federal crackdowns as well as local government efforts to limit these rights have prompted many dispensary owners, growers, processors and co-op members to seek a united front. Unionization has already and could continue to be a strong lobbying tool.
However, dispensaries would do well to remember that unions, even if they have a legal team on staff, should not be used in place of your own separate attorney – one who is hired specifically to solely look out for your interests, rights and benefits – not just to further the overall cause.
Unions such as the UFCW are working hard to stem the growing tide of part-time labor (which results in reduced benefits) as well as the significant drop in wages over the last 20 years.
These are no doubt admirable causes worthy of our support. But we should also point out that unions as a whole are shrinking. The U.S. Bureau of Labor Statistics reported in January that the percentage of unionized American workers is down to 11.3 percent – down from 11.8 percent in 2011. Both figures represent the lowest it's ever been in nearly 100 years.
Meanwhile, research firms have estimated the medical marijuana market could reach the $9 billion threshold in the next three years.
In Washington, the state's Office of Financial Management has determined that the legalization move is likely to result in $1 billion in sales each year in the state. This has prompted even further efforts to boost union enrollment, with union leaders hoping to expand to everyone from truckers to farmers to retail clerks. In California, that could wind up being upward of 100,000 workers.
The primary benefits of union membership for those in the marijuana industry are the greater say in pushing for higher wages and improved benefits, like health care.
Certainly, there has been political pressure placed by the unions to support the dispensaries' fundamental right to exist, but again, it's no substitute for an experienced marijuana lawyer who can advise you on the legal precautions you need to make with day-to-day operations.

The Los Angeles CANNABIS LAW Group represents growers, dispensaries, collectives, patients and those facing marijuana charges. Call us at 949-375-4734.
Additional Resources:
Insight: Shrinking U.S. labor unions see relief in marijuana industry, Feb. 6, 2013, By Samuel P. Jacobs, Reuters
More Blog Entries:
People v. Jackson – Marijuana Collective Rights Affirmed, Jan. 27, 2013, Los Angeles Marijuana Lawyers Blog