Medical Marijuana Could Treat Pain Related to Sickle Cell Disease
Adding to the growing list of medical conditions that can be treated with marijuana, researchers at the University of Minnesota are determining whether medical marijuana can help to treat chronic pain associated with sickle cell disease. Despite their efforts, state and federal laws are stalling their progress. Minnesota law currently does not allow testing on human subjects, so the research team is heading to California. The recently passed marijuana legislation in Minnesota does not list sickle cell disease as a qualifying medical condition, however the research could shape the future of legislative changes.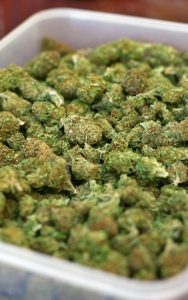 Based on anecdotal evidence and scientific research, doctors know that cannabinoids can be beneficial in treating chronic pain. The Minnesota research team has also concluded through testing on mice that cannabinoids helped to alleviate pain associated with sickle cell disease. Our marijuana attorneys in Los Angeles are dedicated to staying abreast of legal and medical developments involving the use of cannabinoids. In addition to providing strategic advocacy to personal and business clients, we are also committed to raising awareness to improve patient access to medical marijuana.

Researchers at the University of Minnesota are hoping to expand their testing on sickle cell patients, but will have to move to California where medical marijuana is legalized. Minnesota's new medical marijuana law won't take effect until next summer and is a much stricter version of California's law. State agencies are currently appointing a task force to oversee medical marijuana research in the state and adjusting regulations to outline medical qualifications and patient access to treatment. Currently, qualifying medical conditions include cancer, HIV/AIDS, glaucoma as well as epilepsy or seizures. Minnesota law also allows patients who have a terminal illness or chronic pain to access medical marijuana.
Medical researchers are hoping to add sickle cell disease to the list of qualified conditions that can be treated with marijuana. Symptoms of sickle cell disease include fatigue and bone and muscle pain. The disease is characterized by different shaped blood cells that can restrict blood flow, resulting in pain and organ damage. The pain can be sharp or feel like pressure. Doctors usually prescribe morphine and other opiates to treat the pain, but patients, researchers, and physicians agree that there are better alternatives. One of the problems with heavy opiates is that patients can become addicted and cause other side effects, including respiratory depression.
Researchers see medical marijuana as a promising treatment for sickle cell disease because it relieves pain without the side effects of harsher pharmaceuticals. Testing on mice has shown that the sickle cell subjects were more sensitive to pain. The researchers are studying how the neurons can be oversensitive and overactive. Understanding the relationship between pain sensitivities and peripheral neurons is helping researchers identify new treatment options. The University of Minnesota has been given $9.5 million from the National Institutes of Health to pursue the research on mice and patients. Due to the legal restrictions, the team is expanding to California to test the results of vaporized cannabis on 35 sickle cell patients this summer.
The Los Angeles CANNABIS LAW Group represents growers, dispensaries, collectives, patients and those facing marijuana charges. Call us at 949-375-4734.
More Blog Entries Mother Fighting for Cannabis-Based Cancer Treatment, February 7, 2014, Los Angeles Marijuana Lawyer Blog
United States Marijuana Laws Influencing Other Countries, February 14, 2014, Los Angeles Marijuana Lawyer Blog