Medical Marijuana Dispensaries in Los Angeles and Elsewhere Rejected by Banks Everywhere
Operators and supporters of medical marijuana dispensaries in Los Angeles and elsewhere are having a difficult time doing business with their local banks. A number of banks have turned away these companies because they risk falling afoul of anti-money-laundering and drug-trafficking laws, according to International Business Times.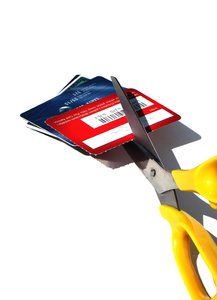 The co-owner of Denver-based dispensary Alpine Herbal Wellness, Sue Harank, says that a number of her accounts have been closed at two separate banks and at credit union. Her shop has been open for business since March of 2010.
Our Los Angeles medical marijuana attorneys understand that owners and operators of these medical marijuana dispensaries have faced a number of obstacles and regulations from both the state and federal government. Now, with banks turning away their business, they're forced to jump through even more hoops to provide their services to patients that rely on them for treatments.
"Both banks and the credit union pursued our business initially and said they had talked to the corporate office and run it through legal, but a month or two later they all reversed themselves," said Harank.
The largest bank in the United States, Bank of America Corp, said that they started to withdraw their services from dispensaries after they received a warning from the U.S. Drug Enforcement Administration in late 2007 or early 2008.
Marijuana dispensaries in states that have legalized medical pot are all having a tough time getting assistance from banks and credit card companies. This issue will continue as federal authorities declare the medical marijuana business illegal.
It's not just banks that are closing their doors on dispensaries. Credit card companies are also refusing service to the industry, even in states where medical marijuana is legal. These financial institutions report to just be operating in compliance with federal authority orders.
This pot business is estimated at $1.7 billion annually. In our state alone, the medical pot market size is estimated to be more than $1 billion.
"People have gotten their credit card accounts shut down without them even knowing it," Harank says.
It's not just operators in California that are experiencing this discrimination. A number of dispensary owners in various states, where marijuana has been legalized, have been hit by account shutdowns from a number of banks.
"They just summarily close accounts. Banks are very unsure if it's OK to do business with medical cannabis organizations. It ripples out to credit card and merchant services accounts," says Don Duncan, California director of the advocacy group Americans for Safe Access and a member of the board of the medical marijuana collective Los Angeles Patients and Caregivers Group in West Hollywood.

The Los Angeles medical marijuana lawyers at the CANNABIS LAW GROUP are offering legal assistance to medical marijuana dispensaries and collectives throughout the Los Angeles area. Call 949-375-4734 for a confidential consultation to discuss your rights.
Additional Resources:
US marijuana shops struggle to get banking services, International Business Times
More Blog Entries:
Glendale City Council Forces Outright Ban on Medical Marijuana Dispensaries in City Limits, Marijuana Lawyer Blog, June 28, 2011
Retirement Community Says NO to Medical Marijuana in Los Angeles and their Communities, Marijuana Lawyer Blog, June 24, 2011
Battle Continues Between Government Officials and Medical Marijuana Dispensaries in Los Angeles, Marijuana Lawyer Blog, June 18, 2011