Medical Marijuana Dispensary in Santa Ana Closed by Local Officials
Another medical marijuana dispensary in Santa Ana has been ordered to shut down after sheriff deputies barged in last month with a search warrant, according to The Orange County Register.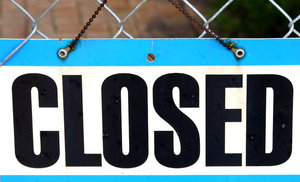 Santa Ana Superior Care has been closed because, as sheriff's investigator Howard J. McCulloch says, the dispensary sold marijuana to undercover officers twice. They were sold the medicine without telling the "customers" to perform any specific duties or to participate in cooperatively or collectively cultivating marijuana. Deputies say that the problem with this is that medical marijuana dispensaries are prohibited from selling to customers who have a recommendation from a doctor, but have no other connection to that particular distributor. When this happens, deputies refer to it as an illegal sale of marijuana, which has not been permitted under the laws of California.
Our Los Angeles medical marijuana lawyers understand that the sheriff's office is looking to prosecute in this case. According to sheriff's Captain Adam Powell, officers are still investigating the incident. They'll be forwarding their discoveries to the District Attorney's Office. If you are facing marijuana charges, you're urged to contact a veteran marijuana attorney to help you to fight for your rights in the state of California.
Santa Ana residents were filing complaints about the number of medical marijuana shops popping up along Seventeenth Street. These dispensaries have been prohibited from operating within the city under a land-use ordinance. Despite the ordinance, there are a couple dozen shops that are conducting operations in the city. The city's code enforcement team is in charge of handling these violations. The city says that those who repeatedly violate this ordinance could be subjected either civil or even criminal litigation.
"We've tried to be more efficient in our enforcement by first issuing administrative citations…rather than hauling every dispensary into court," said the executive director of the city's Planning & Building Agency, Jay Trevino.
Trevino says that their enforcement efforts typically result in a quicker compliance and that dispensaries have even closed up show the same day as the warning was issued.
He also cites the property owners as a cause for the recent increase in these shops. He says that many times they're unaware of what type of companies are renting out space. Once a citation is issued however, owners usually ask tenants to vacate the premise. These citations start out with a warning and can turn into a $100 fine, then to $200 and could face a $500 fine per day if these companies don't comply.
The problem with shutting them down, says Trevino, is that they just open up in a different spot under a different name.
An investigation started as officials were looking into the operation of Orange County dispensaries. Officials found that operations crossed jurisdictions so local authorities took charge. Police officers in Santa Ana don't usually conduct investigations on dispensaries, but in this case both officers and code enforcement took over.
During the shutdown of the Santa Ana dispensary, officials took over marijuana supply, records and nearly $17,000.

The CANNABIS LAW GROUP offers aggressive and experienced representation for this in the medical marijuana industry in Southern California — even for those who are facing marijuana charges. Call 949-375-4734 for a confidential consultation to discuss your rights.

More Blog Entries:
Marijuana shop shut after sheriff serves warrant, by Andrew Galvin, OC Register
More Blog Entries:
Officials Look to Redesign Feds Outlook on Medical Marijuana in Los Angeles and Elsewhere, Marijuana Lawyer Blog, October 31, 2011
Closure of Medical Marijuana Dispensaries in California Harming Whole Community, Marijuana Lawyer Blog, October 29, 2011