Medical Marijuana Expands to More States
Medical marijuana has been legal in California since 1996 as our state was the first to legalize.  Since that time, more than half of the states and the District of Columbia have legalized either medical marijuana, recreational marijuana use, or both. California, while not leading the legal recreational use movement, has recently legalized it for anyone over the age of 21 as of 2018.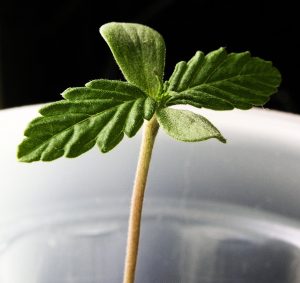 According to a recent news article from the Washington Post, medical marijuana has finally arrived in dispensaries throughout the state of Maryland, and more are opening each month.  This is not to say marijuana has just been legalized for medical use in the state, but it is finally in dispensaries. The law was passed years ago, but there were so many delays and legal battles, many patients desperately in need of medical cannabis were wondering if this day would ever come. 
As our Los Angeles medical cannabis attorneys can explain, this is not a new phenomenon.  In some states, there were medical marijuana laws passed either by the legislature or direct voter action as is what happened in California, and then it took around a decade for some of these states to get the dispensaries open and filled with medical marijuana products.
One of the reasons for this is because marijuana is still illegal under the U.S. Controlled Substances Act (USCSA).  It is classified at the highest schedule, because in the 1970s, poorly informed Congress members stated that cannabis is highly addictive, very dangerous, and has a high probability of abuse, along with having no valid medical use.  While this is obviously not true, that was the conventional wisdom of the time as pushed by opponents of marijuana and their lobbying efforts were unfortunately successful.
With marijuana being illegal under federal laws, states had a lot of work cut out for them to establish a regulatory scheme that would not cause federal law to interfere with getting the medical cannabis to patients. However, these efforts were further hampered by the fact that many law makers in the states where medical marijuana was passed through ballot propositions, did want to legalize it so they did everything possible to delay things as long as possible.  This is one of the main reasons that things moved so slowly.
Now that the majority of Americans support legalization of medical marijuana, things are moving quicker.  Many of those who were still opposed to legalization saw that it has become a billion-dollar industry and that means a lot of revenue, jobs and taxes which is always good for the state. However, there are still a lot of legal issues that can arise and if you are thinking about going into the medical marijuana or recreational marijuana industry in Los Angeles. The best thing you can do is to speak with an experienced attorney who has been working with the industry for years. There are many lawyers that say they specialize in medical marijuana issues even though they are new to the practice area.  This is not to say they are not qualified, but you should ask your prospective attorney what their background is in representing clients with medical marijuana issues.
The Los Angeles Cannabis Law Group represents growers, dispensaries, collectives, patients and those facing marijuana charges. Call us at 949-375-4734.
Additional Resources:
Medical marijuana has arrived in Maryland, and sales have begun, December 2, 2017, Fenit Nirappil, Rachel Siegel, and Aaron Gregg, The Washington Post
More Blog Entries:
New Regulations Require Cannabis Delivery Services to Rethink Their Business Models, October 9, 2017, by Cannabis Law Group