Medical Marijuana Focus of New University Research Institute
The scientific study of medical marijuana in California just got a boost with the announcement of a public university's founding of a new academic institute dedicated solely to this end.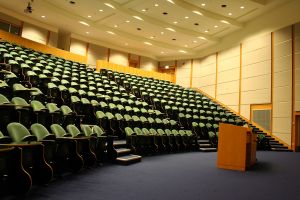 Los Angeles medical marijuana attorneys understand that Humboldt University, in northern California's renowned Emerald Triangle, has launched a research institute that will coordinate research and sponsor scholarly lectures among 11 faculty members in a wide range of fields, including economics, psychology, sociology, geography and politics.
As of right now, two of the professors have already begun extensive research projects, including one focusing on the environmental effects of cannabis cultivation and another that centers on the campaign to legalize the recreational use of the drug.
The Eureka Times-Standard reports that the institute is already planning a series of public lectures that will cover the existing scholarly research on the marijuana front. Guest speakers will include the local district attorney, the Humboldt County sheriff, a state Fish and Game biologist and two county supervisors.
Politics professor Jason Plume recently hosted a lecture on regulatory reform of marijuana, including the recent legalization of marijuana in two neighboring states, as well as similar efforts elsewhere, including California.
A sociology professor, who is serving as co-chair of the institute, said faculty members had been brainstorming about the foundation of this institute for the last two years. Titled the Humboldt Institute for Interdisciplinary Marijuana Research, the idea coincides with a culture shift that followed Proposition 19. This was ultimately unsuccessful ballot initiative to legalize marijuana for recreational use in California.
The founders of the institute say there are a number of other colleges in the country that are dedicated to the study of illicit drugs. However, none focuses primarily on marijuana, which is interesting considering the amount of debate, controversy and policy surrounding the issue. The professors involved in this effort said that when Proposition 19 was being considered, as well as in subsequent legalization efforts, there was a big element missing from the debates and discussions: solid scientific research. In fact, there was a great deal of conjecture and even claims that played on unreasonable fears.
But solid, reliable research came only in smatterings.
This institute was a way to change that, they said.
The professor of economics noted that for him, it became apparent what was lacking when he began to get calls from journalists who wanted to discuss the economic impact that recreational legalization might have on the local area and beyond. He said it soon became obvious that this was no longer just a local issue. He is currently working on a project using county data to show the correlation between medical marijuana and local employment.
Biology professors are studying the effects of pesticides used in marijuana cultivation, and how these chemicals impact the local environment.
The institute will not be an advocacy group for one side or the other. Rather, it will be a place where people can obtain thorough and impartial answers about their marijuana questions.

The Los Angeles CANNABIS LAW Group represents growers, dispensaries, collectives, patients and those facing marijuana charges. Call us at 949-375-4734.
Additional Resources:
Marijuana institute takes shape at HSU; third in a series of lectures Tuesday, Nov. 25, 2012, By Luke Ramseth, The Eureka Times-Standard
More Blog Entries:
With Legalized Recreational Marijuana, Feds Will Need to Confront Outdated Definitions, Nov. 8, 2012, Los Angeles Marijuana Lawyer Blog